Estimated read time: 2-3 minutes
This archived news story is available only for your personal, non-commercial use. Information in the story may be outdated or superseded by additional information. Reading or replaying the story in its archived form does not constitute a republication of the story.
Jed Boal ReportingWildlife biologists got together with volunteers for an unusual kind of roundup today. They went on a wild goose chase to minimize a pesky problem in urban areas.
Non-migratory Canada geese have made permanent homes in our communities. They can be a wonderful site at a pond or they can become persistent pests that must be moved.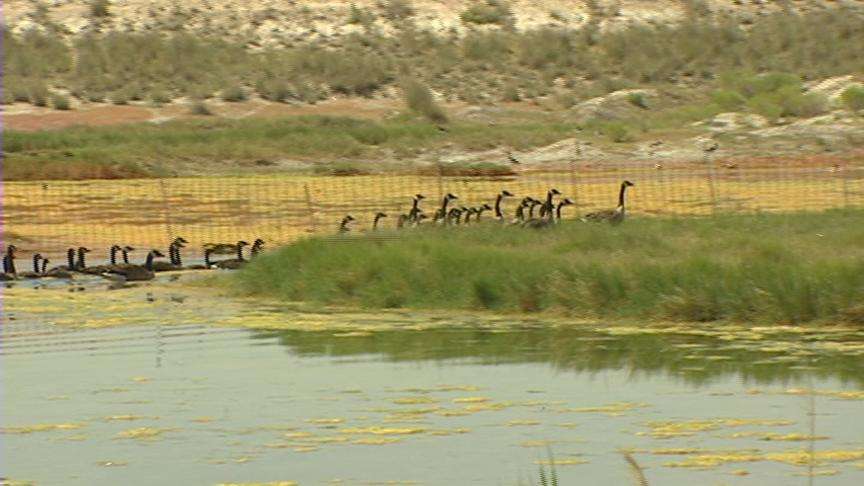 The Canada goose is the most widespread goose in North America. It's found in water from northern Canada to the Gulf of Mexico.
Many Canada geese, however, like the comforts of home and no longer migrate. Waterfowl Management Area Supervisor Rich Hansen says, "It's a huge problem, and it's out of control."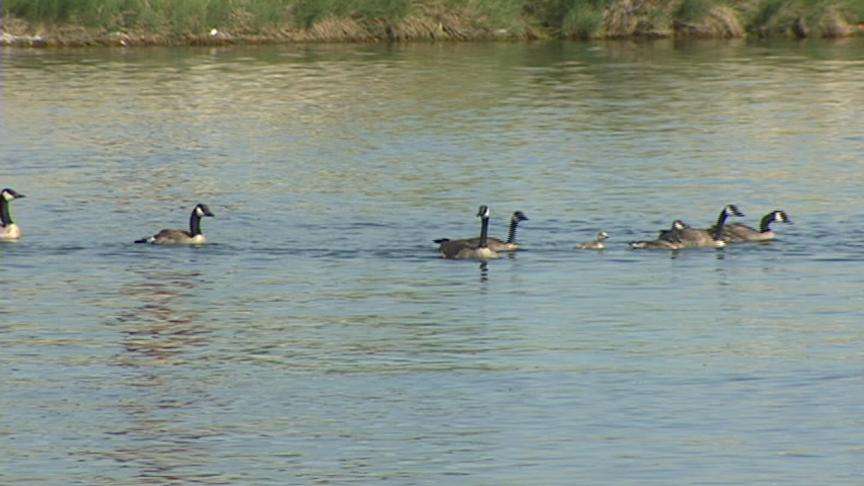 The Canada geese are urban geese and they want to stay. "We're getting a lot of calls from golf courses, city parks, and condominium complexes. We just needed to do something about the problem," Hansen says.
So for the second year, volunteers helped wildlife biologists tackle the problem. Volunteer Jeremy Barneck says, "Well, they're like pooping all over the golf courses. They were ruining the golf courses."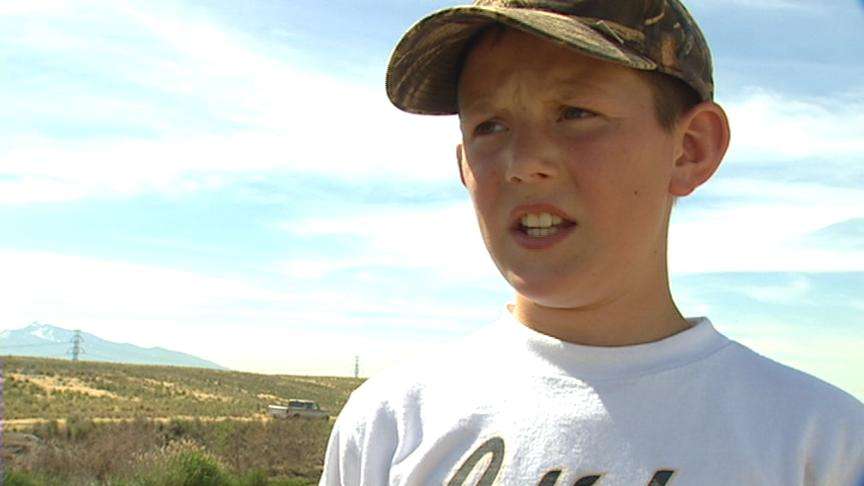 Air boats round up geese on ponds in the area, which is not always easy. Volunteer Carston Smith says, "You put kayaks and boats in the water and chase them out onto the land in a v-shaped trap." Biologists band the birds to track them. They've corralled more than 1,000 birds this week and want to offer the geese a better life. "We're going to take the juveniles up north to our northern Utah marshes and release them with wild birds," says Hansen. "They will imprint on the wild birds, and they'll stay in the wild. They won't come back in the city."
Biologists move the adult geese to southwestern Utah and hope that confuses them enough that they won't fly back. Last year, the Department of Wildlife Resources successfully relocated 1,000 birds, and only a small number flew back.
The DWR will continue to move the birds each year, as long as the urban goose population is a problem. They'll round up more tomorrow.
If you want to get involved, go to the link on the right.
×
Related links
Most recent Utah stories