Estimated read time: 2-3 minutes
This archived news story is available only for your personal, non-commercial use. Information in the story may be outdated or superseded by additional information. Reading or replaying the story in its archived form does not constitute a republication of the story.
Richard Piatt Reporting If you were hoping gas prices might come down soon, forget it. Experts are warning drivers not to look for a summer slide in gas prices. The head of the Energy Information Administration, Guy Caruso, says the combination of tight supply and geopolitical concerns leaves crude oil and gas markets poised "for continued volatility."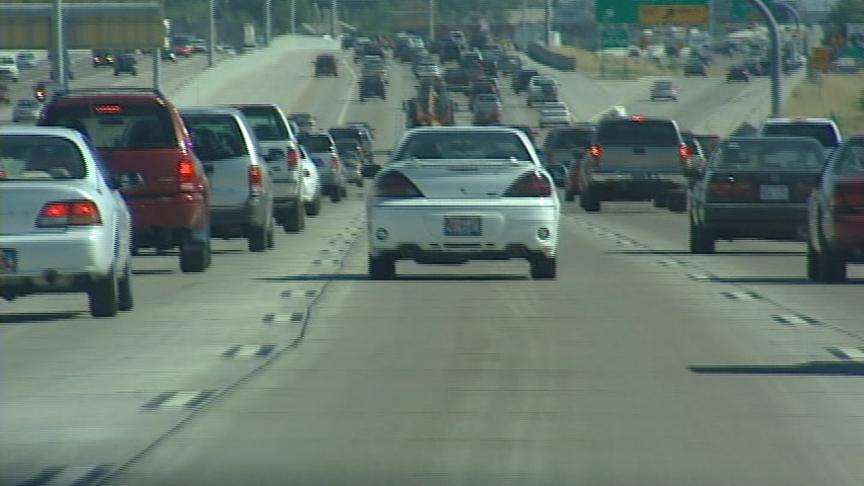 Caruso says the average price of unleaded, regular gas this summer will be about $3.05 a gallon. That's about 21 cents higher than last year. Caruso warns that given low inventories, any major refinery shutdowns or outages because of the weather would likely cause gas prices to climb.
Utah's record-high gas prices are not affecting the local economy yet, but money analysts say it's only a matter of time before $3 a gallon does start to hurt. Over time, that could affect what and how much you buy. Utah's gas prices probably won't go below $3 a gallon any time soon.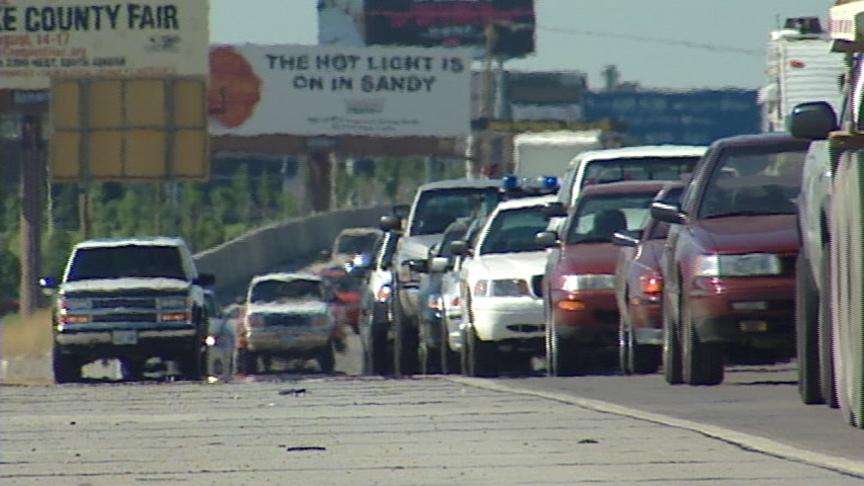 The question is: Does it affect how people shop or travel? According to motorist Charlie Lin, "Cut off the drive, this is hard unless you have public transportation really convenient."
But economists predict that paying more at the pump is going to wear people down. If they're not cutting costs now, they will later. That forecast is based on gas prices hovering at more than $3 a gallon for months to come.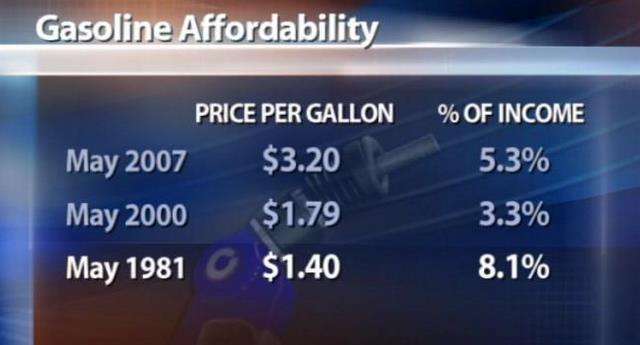 Wells Fargo Economist Kelly Matthews says, "I think at $3.20, if we see a year of that we'll see a noticeable change in both driving habits and spending habits."
Wells Fargo has compared the impact on an average family's budget this year and in the past. Now, with an average $3.20 a gallon price, families are spending more than five percent of their real income on gas.
In 2000, they paid less, and the burden was less because gasoline was 3.3 percent of real income. The worst was in 1981, when recession-affected consumers spent a whopping 8.1 percent of their real income on gas. That year people traveled less and bought less in general. For some, the cutting back has already started.
Motorist Scott Price says, "I have a crew of six, and we've pretty much done the same thing, otherwise we're hitting $600 to $800 a month in fuel."
Overall, income has kept up with the fuel inflation. But when people start wanting fewer gas-guzzlers and are pickier shoppers, it could happen in a big way.
So far, Utah's economy has not been affected that much, according to the economists. People are still spending, even though prices for basic things like food keep inching up.
×
Most recent Utah stories