Estimated read time: 2-3 minutes
This archived news story is available only for your personal, non-commercial use. Information in the story may be outdated or superseded by additional information. Reading or replaying the story in its archived form does not constitute a republication of the story.
Carole Mikita ReportingMany residents of Manti are celebrating a big anniversary and opening night at the same time.
The Mormon Miracle Pageant begins tonight. For the next 10 days, the town will welcome 100,000 visitors. They will come for the production but also to buy food and souvenirs from local vendors.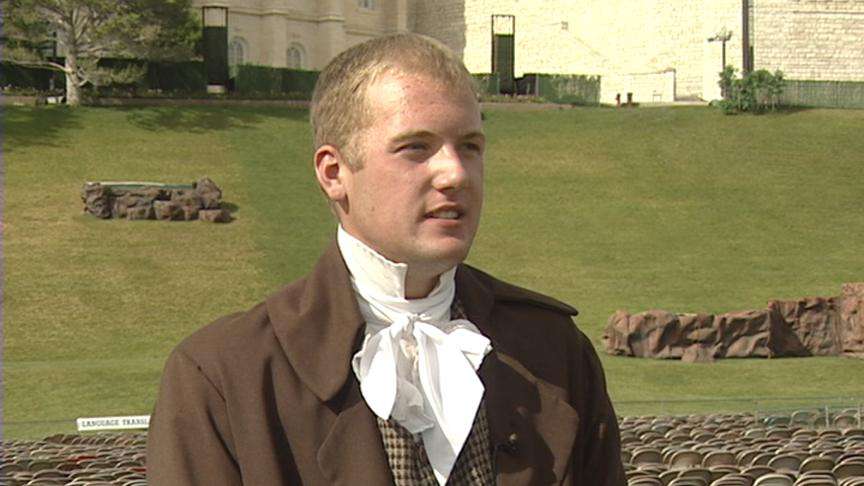 Volunteers set up 14,000 chairs in one hour earlier this week. For 40 years, the Mormon Miracle Pageant has been the summer event. For some of the performers, the crowds can be a little intimidating. Brady Aste plays a young Joseph Smith in the Mormon Miracle Pageant. He says, "It's kinda of scary at first, but once you're up there and you're doing it, it just comes natural. And it's really nice, the spirit's really strong when you're performing, and it's just really nice."
Six hundred combine their talents as cast and crew to tell the story of the founding of a faith, encompassing pioneer and Book of Mormon history.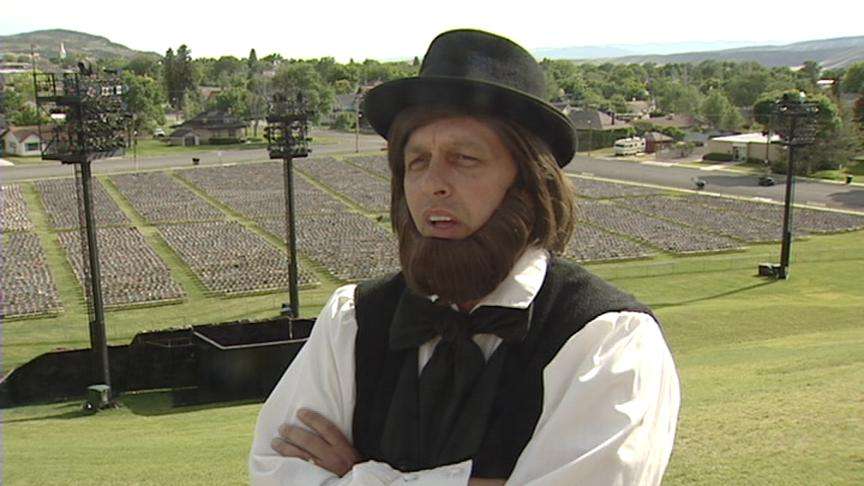 For one young man playing a key role, this year's experience will be his first. Jacob Schiess plays Joseph Smith. Schiess says, "I've never actually seen the pageant. We just moved down here and I think it's really special to be able to portray a prophet, such as Joseph Smith, and it's fun to bond together as a community."
Others have participated for years. Many of them travel miles a day simply to be a part of something that draws an audience of 100,000 a year. Dave Gunderson portrays Brigham Young in the pageant. He says, "I think it's a wonderful opportunity for local residents, in addition to residents that have come from many miles every single day for practices and performances, and they gain a lot out of it, too.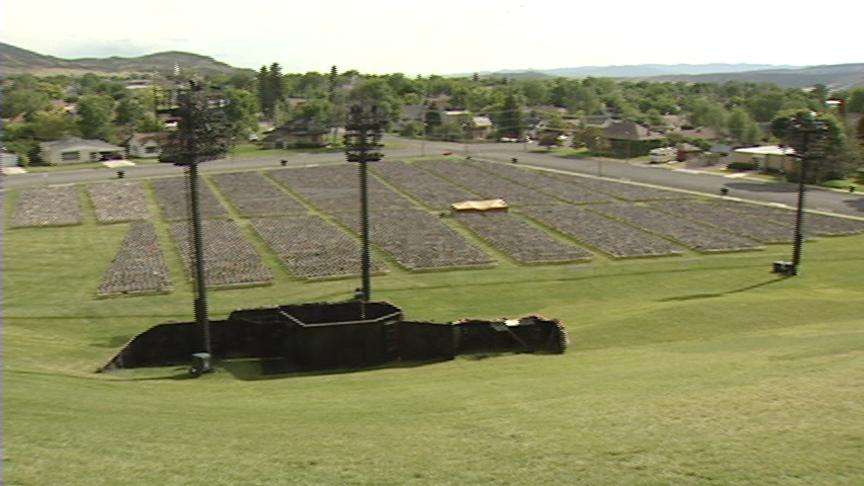 The Mormon Miracle Pageant opens tonight at 9:30 and runs through June 23, except Sunday and Monday.
×
Most recent Utah stories