Estimated read time: 2-3 minutes
This archived news story is available only for your personal, non-commercial use. Information in the story may be outdated or superseded by additional information. Reading or replaying the story in its archived form does not constitute a republication of the story.
Sam Penrod ReportingThere's nothing as frustrating as needing a gallon of milk and spending 10 minutes in the grocery store buying it. Now there's a grocery store where you don't even have to get out of your car.
It seems these days grocery stores just keep getting bigger, and that often means it takes more time to pick up the little things. But there is a new idea around, and it is earning the nickname 'The Mini-van Market."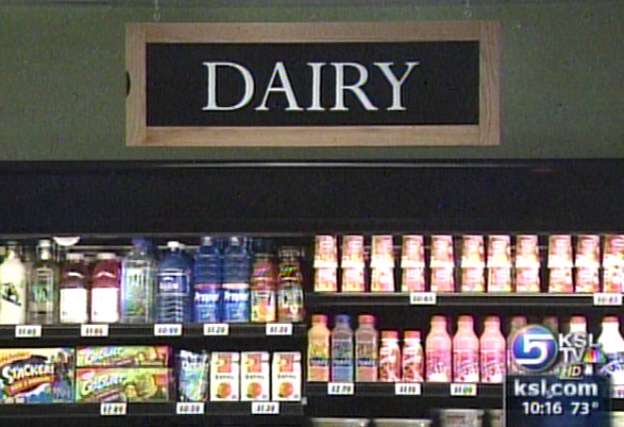 The store might be small, but you will probably find a lot of those items you make a special trip to the grocery store for. Scott Brown, managing partner of the store, says, "Mainly perishables, bread, milk, dairy products, fresh produce."
It's called Seasons, and you can't go inside, but you can drive right through. "There's actually two separate drive-through lanes. We can serve two customers at one time. You simply pull right up to the doors, a friendly helpful attendant will provide you with a menu and take your order, fill it within a matter of minutes," Brown says.
Through market research, the store has come up with 300 different items that people commonly shop for, and you can see most of the inventory right from your car. Mothers with young children are a big percentage of the customers at Seasons.
One shopper, Jessica Schroeder, said, "There is two of them and only one of me and it's a lot easier. I can pull up, order what I need. I like it."
Because of the small size, the store says it can compete with the grocery store chains. "We're priced very competitively, in fact you will find our pricing is cheaper than many of the large grocery stores on many of the items we have in our stores," Brown said.
So what are the best sellers at Seasons? They tell us, "Our bananas, our milk and our fabulous fountain drinks."
In just a couple of weeks of business, the store has attracted some very loyal shoppers who already know what they want and just hand over their shopping list. The company plans to add another four stores in the near future along the Wasatch Front. If you want to stop by the first one, it is in the area of 1600 North and State Street in Orem.
×
Most recent Utah stories