Estimated read time: 3-4 minutes

This archived news story is available only for your personal, non-commercial use. Information in the story may be outdated or superseded by additional information. Reading or replaying the story in its archived form does not constitute a republication of the story.

Andrew Adams ReportingYou don't need a car with hidden guns and missiles to draw comparisons to James Bond anymore. You just need a cell phone.

In part one of cell phone spies, KSL Newsradio tests out some cool cell phone tricks that'll make you look like a world class secret agent.

Kinda like the spy movies, things just aren't as they appear. Sometimes the things you can't see hurt you. These tricks help you. We showed the skeptics, now we're showing you -- these cell phone tricks work.

[Get the Flash Player](http://www.macromedia.com/go/getflashplayer) to see this player.

Trick one: 112 is a universal emergency number. It works the same as 911. Don't believe us? Neither did Valley Emergency Communications spokesperson Geana Randall. She invited us over to dispatch. When the number worked, this was her response, "Yeah, it totally surprised me! We didn't know that was the capability of phones."

But would she recommend it? Randall says, "I'd stick with 911."

Good news is this appears to work on all GSM platform phones. AT&T/Cingular, T-mobile and Nextel all use that platform. And whether you're in Greece, Slovakia or simply just roaming, it looks like 112 will work for you.

Trick two comes in handy if your cell phone's ever stolen, but you've got to punch in this code now: star, pound, zero, six, pound, A, one, five. Doing so gives you the serial number to your phone.

Tech guru David Politis of Politis Communications proved it on his Blackberry. "I didn't even get to the last part of it, and it popped up right here," he said.

All you have to do is give that serial number to your cellular provider, and it will shut off service to your handset.

Cell phone trick three gives you free 411. Just type 1-800-FREE-411; it works, but you do have to endure ads. Folks we talked to were mixed on that.

Bill Holt said, "The 411, that to me would be the best."

And Fran says, "That's too many calls. 411's easier. I'll pay the 75 cents."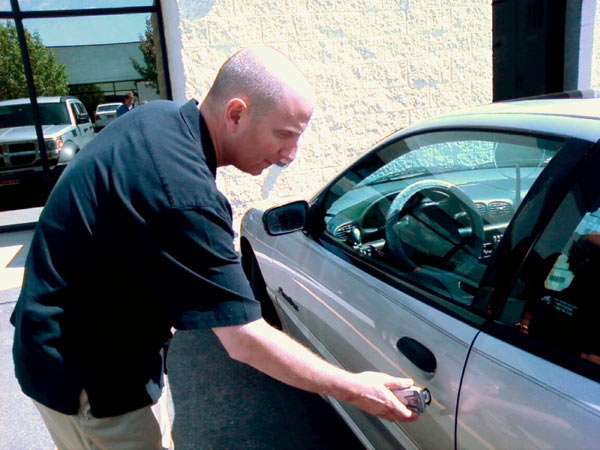 Of course, today's cell phones have their limits. Ever heard the one where you can actually use your cell phone to unlock your car, even hundreds of miles away? You just put up the remote keyless entry to one end of the line and your cell phone up to the car on the other end. We tried it, and it didn't work.
And if you've ever heard you can access hidden battery power in your cell phone through a code, that didn't work for us, either.
But getting emergency help anywhere in the world? Knowing the code to get your cell phone's serial number? Dodging a 75-cent charge for a 411 call? It's not quite the stuff of spy movies, but they are things that can get you out of a tight spot when the bad guys are close on your heels.
Coming up tomorrow in part two of Cell Phone Spies, we'll look in-depth at the bad guys, what they're doing to get you when you'd never expect.
×
Related links
Most recent Utah stories