Estimated read time: 4-5 minutes
This archived news story is available only for your personal, non-commercial use. Information in the story may be outdated or superseded by additional information. Reading or replaying the story in its archived form does not constitute a republication of the story.
December 2nd will arrive and within that day we will know which countries will be hosting the 2018 and 2022 World Cups. England, Russia, Spain/Portugal and Belgium/Netherlands want 2018. United States, Qatar, Australia, Japan and South Korea want 2022. FIFA's corruption seems to have died down as voting gets underway but there are only 22 votes to be had, which makes it tight. What benefits will the US have by being the host?
What This Says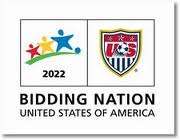 This country has made great steps in developing Soccer in the last 30 years. Back in the day (1980's) the Men's National Team was lucky to draw 5,000 fans to a home match against any country other then Mexico. Then 1994 happened, well 1990 when we quilted for the World Cup, but then 1994 and the view point changed. We hosted the largest and most profitable World Cup event to this day. What it says if we do so again in 2022 ... FIFA gets a whole lot of money.
What It Will Do
So back to 1994. One of the "musts" in hosting that event was FIFA wanted the US to start a soccer league.

Major League Soccer did so in 1996 and as of this year the League averaged over 17,000 attending fans at their games. Growth has spiked in ever World Cup year and it can explode if we host another one. In fact in 12 years time MLS could be averaging 20 to 25 thousand fans in a season, the big name players come over here to play find out it's not to bad to play in the US and we could get the influx of good talent we want to see on this land not to mention more investing in the league. So What it will do? Increase the exposure and quality of MLS and the interests of sports fans and youth.
Who Will It Benefit
Besides benefiting FIFA and the host cites there are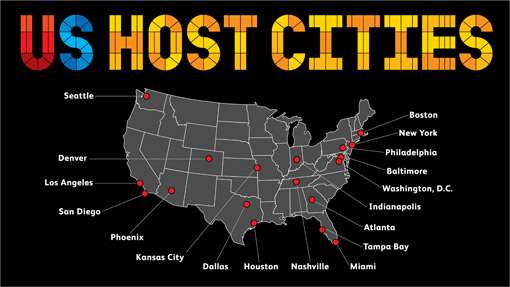 some other things to consider, namely practice facilities. I had a chance to watch the US Bid presentation to FIFA and it featured soccer specific stadiums that have been built this past decade. Only three were pictured PPL Park (Philly) Home Depot Center (LA) and Rio Tinto in Salt Lake (Red Bull Arena was shown later) These are what we would call practice facilities for participating teams. Salt Lake could be on that list and benefit this community with great soccer talent from somewhere in the world in this area. The US team practices at BYU when they are visiting Utah. Park City has also hosted training events for high altitude practices. There is a great chance for warm up matches to be played in other cities other then the host cities.
What Future Changes Can Do
This one is just some thinking, but 12 years is a long time. New stadiums will be built by then, LA and San Francisco are targets for new stadiums. And then there is another issue that FIFA is still contemplating,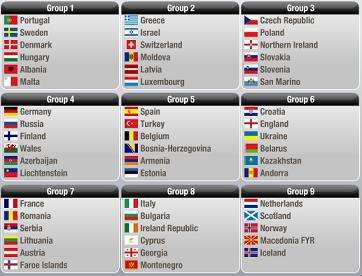 tournament expansion. Back in 1994 there were less teams that participated then there are now and FIFA has talked about expansion recently. Twelve cities can host right now, however FIFA wanted 18 possible cities. If the eggs are lined up then expansion is on the table and if England and the US both get the winning bids then no new stadiums will need to be built if you expand. Future changes will make the tournament even bigger then it ever has been.
Who's Gonna Get The Bid
The visiting FIFA committee that traveled to all bidding countries issued their pro's and con's report for participants. The only headline con on the US was the federal government not fully backing the event, which is laughable at best. Since the US already has more stadiums and airports then any other country and more hotels and luxury's, more roads and better, ESPN will doll out lots of money for this one, do you think there is a problem. Plus the melting pot that we are, the fan base is already here there are no cons. Expect England to get the 2018 bid, FIFA doesn't need any more head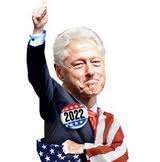 aches for a while with South Africa and Brazil having the build so much to host. As far as the US chances, they are the best bet, but corruption does hang around these things and nothing is a sure bet when money thrown your way.
×