Estimated read time: 2-3 minutes
This archived news story is available only for your personal, non-commercial use. Information in the story may be outdated or superseded by additional information. Reading or replaying the story in its archived form does not constitute a republication of the story.
John Hollenhorst Reporting Getting energy from the Earth under our feet--It's an idea that's been slow to catch on in Utah.
But next week the federal government is putting on a big push, offering leases for those who think they can make money at it.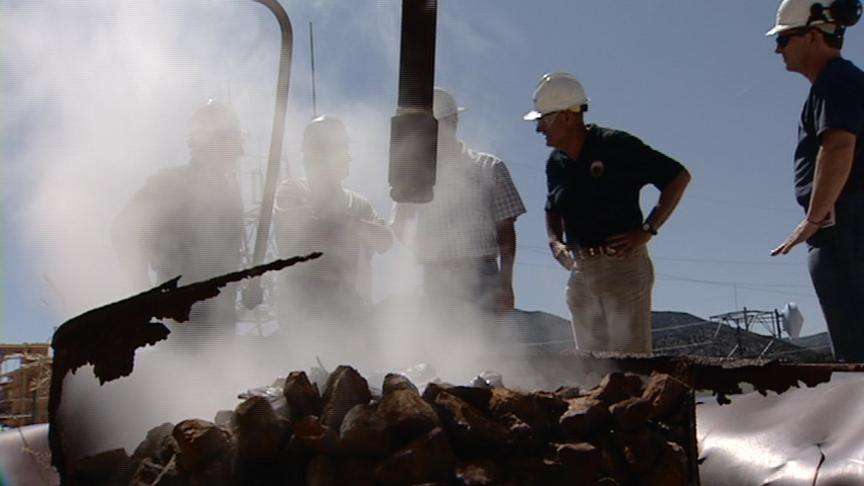 The Earth has never cooled off since its fiery birth 4.5 billion years ago. Wherever the super hot interior pushes water toward the surface, there's a nearly inexhaustible resource. Todd Christensen of the U.S. Bureau of Land Management says, "(It's) a constant supply of energy, renewable energy."
Utah has only one power plant that takes advantage. It's a geothermal plant built almost 25 years ago in Beaver County. Artesian wells bring up superheated water. Plant manager Garth Larsen says, "It comes up at about 350 degrees."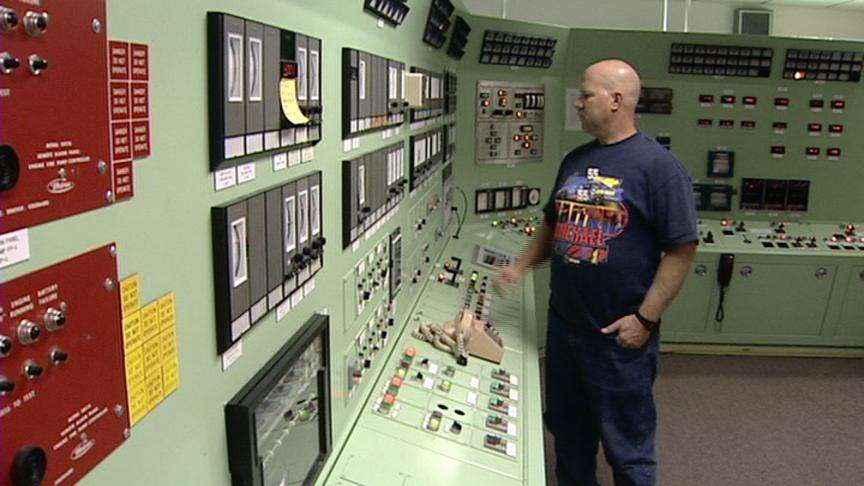 Some of it flashes into steam, which is channeled through giant pipes to the plant. It spins a turbine 3,600 times a minute, generating electricity. The output is just over 23 megawatts, which is tiny compared to a coal-fired plant. And the cost per megawatt is about twice as high. But Rocky Mountain Power still considers its geothermal plant a valuable asset. Dave Eskelsen from Rocky Mountain Power says, "It's very important that we not put all our energy eggs in one basket."
Geothermal construction costs are relatively high. But there's a huge advantage. Larsen says, "The fuel, once the infrastructure is in place, is relatively inexpensive." Eskelsen says, "And with our coal and natural gas resources, fuel cost is a big deal.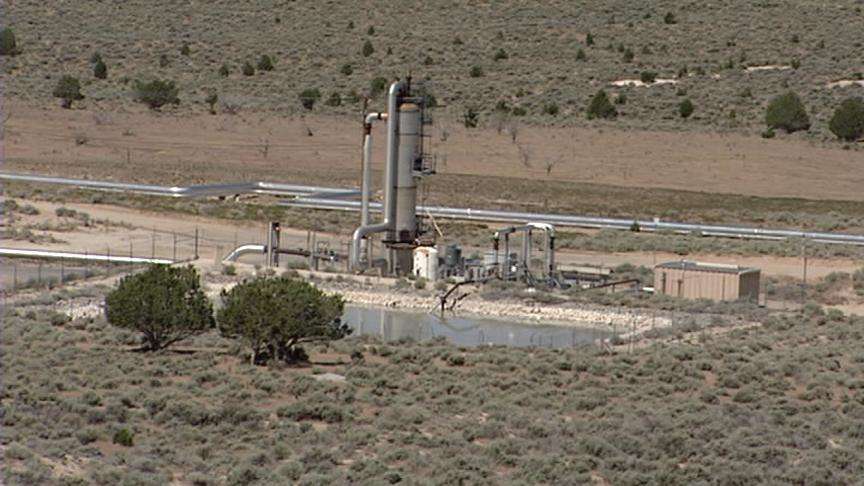 One of the challenges is the smell of hydrogen sulfide. It's in the water and it's in the steam. And because it causes corrosion, it's a cost factor.
But the technology is improving. The plant is being upgraded to raise electrical output by half.
Federal officials expect serious bidding on geothermal leases next week, and eventually they hope for more plants in Utah. Christensen says he thinks you'll see a lot more of these types of plants.
The only major emission is the hydrogen sulfide. So, in our era of worry about global warming, a little warmth inside the globe goes a long way.
That lease sale next week is for geothermal resources near Cove Fort, where a defunct plant was built years ago.
The Energy Act of 2005 streamlined procedures to boost geothermal resources.
×
Related links
Most recent Utah stories