Estimated read time: 2-3 minutes
This archived news story is available only for your personal, non-commercial use. Information in the story may be outdated or superseded by additional information. Reading or replaying the story in its archived form does not constitute a republication of the story.
Tonya Papanikolas ReportingA plea after police say a 20-month-old baby died at the hands of his own father. American Fork Police Chief Lance Call says, "Child abuse doesn't occur in a vacuum, and if you see it, you have to report it."
American Fork police say a 911 call Tuesday led them to a horrible discovery of abuse, but it came too late to intervene and help the situation. The apparent abuse was directed toward the man's son and got more severe as time went on.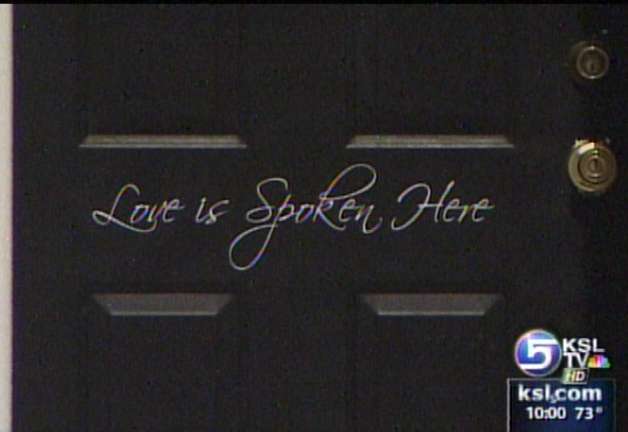 American Fork police say this man had a criminal record, but his past crimes weren't violent. He had been in prison for theft until March. When he got out, he came to live with his wife and four children. Neighbors told us he was a nice man; they were shocked to hear he'd been charged with first-degree murder.
The door of his American Fork home says "Love is Spoken Here," but it's the actions that happened behind the door that concern police.
Chief Call said, "From the first part of April until yesterday, the abuse of the child was continuous."
American Fork police say Tuesday morning 23-year-old Jason Putnam called 911, claiming his young son had stopped breathing.
"The explanation was the child had fallen off the master bedroom bed, which is a distance of about 27 inches," Chief call said.
Neighbor Kristen Chipman heard the ambulance and went to see if she could help. "They were just doing CPR on the baby. It was really, really sad," she said.
Chipman says when she saw Putnam, he seemed genuinely upset. "He seemed like a real broken down, very, very distraught father."
Police also responded to the call and quickly realized the baby's injuries were far too extensive for a fall. Court documents show when the 20-month-old child was taken to the hospital, the child had a ruptured spleen and a fractured skull; there was bruising on the child's waist and belly button, consistent with being grabbed. They determined the child had been severely beaten.
Chief Call said, "The skull was fractured in two places. We know that there was some choking, we know there was blunt force trauma to the stomach area."
The child died at the hospital. The autopsy showed the little boy could have died from a number of injuries. After police questioned Putnam, he confessed to abusing his son.
"His explanation was, he wanted his son to grow up to be tough, that he wanted the son to not be a cry-baby. So when the child cried, he would punish the child," Call said.
Putnam told police what actually happened Tuesday was he got mad and began to violently shake his son when the boy fell off the bed. The day before, he told police he grabbed and shook the baby so hard, he could have shattered the baby's internal organs.
×
Most recent Utah stories