Estimated read time: 2-3 minutes
This archived news story is available only for your personal, non-commercial use. Information in the story may be outdated or superseded by additional information. Reading or replaying the story in its archived form does not constitute a republication of the story.
Alex Cabrero ReportingHanksville is one of those southern Utah towns that could always use a little more water. Last fall, though, they got too much, and it caused the town's dam to break. It's still broken because of the flood, and that's causing a lot of problems for farmers.
Looking at it now, you'd never know the Fremont River could do so much damage. It's calm, gentle and smooth, but on one October day last year, the Fremont was furious.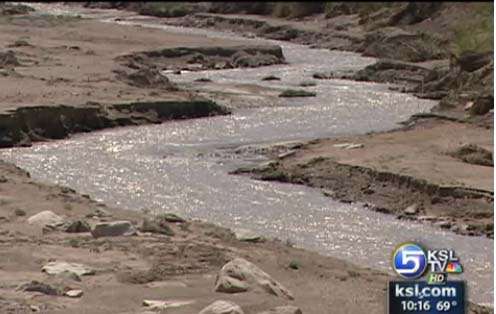 Mayor of Hanksville, Stan Alvey, said, I've been here 65 years and I've never seen anything like it."
There was so much water that day, it cut underneath Highway 24 and busted the town's dam. Now the highway is fixed and the water is back down, but the most important thing for people here is the dam is still broken.
Hanksville farmer Randy Mecham had to get rid of his 100-plus cows because without irrigation water from the dam, there's no way to grow crops to feed them. "I sold mine last year when the dam broke. We was out of hay," he said.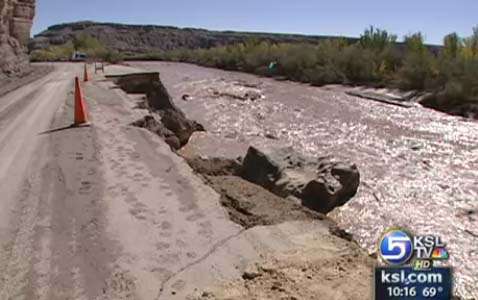 All farmers there are having the same problems. Hanksville recently received about $5 million in federal and state aid to rebuild the dam, but no work has been done yet.
Construction on a new dam might not begin until next fall, at the earliest, with a completion time around next spring, a year from now. Some farmers in Hanksville are saying it is already too late to save next season.
Mayor Alvey says, "If we have to go more than a year, it may put some out of business."
Farmers say there is still time to save the next crop season, but work on the dam has to get done, and soon. Besides the dam, the city has also received some money to help homeowners repair some of the damage to their property.
×
Most recent Utah stories