Estimated read time: 1-2 minutes
This archived news story is available only for your personal, non-commercial use. Information in the story may be outdated or superseded by additional information. Reading or replaying the story in its archived form does not constitute a republication of the story.
Sammy Linebaugh reportingSeveral shots fired in an Ogden apartment complex send one man to the hospital. Now the search is on for the gunman.
Police have identified the victim in this case as 25 year old Pedro Delgado. They say Delgado told them he had arrived home, and was walking across the driveway of his apartment complex, when a man began yelling and fired shots. He was struck in both legs. Police say witnesses heard the shots, and then heard Delgado calling for help.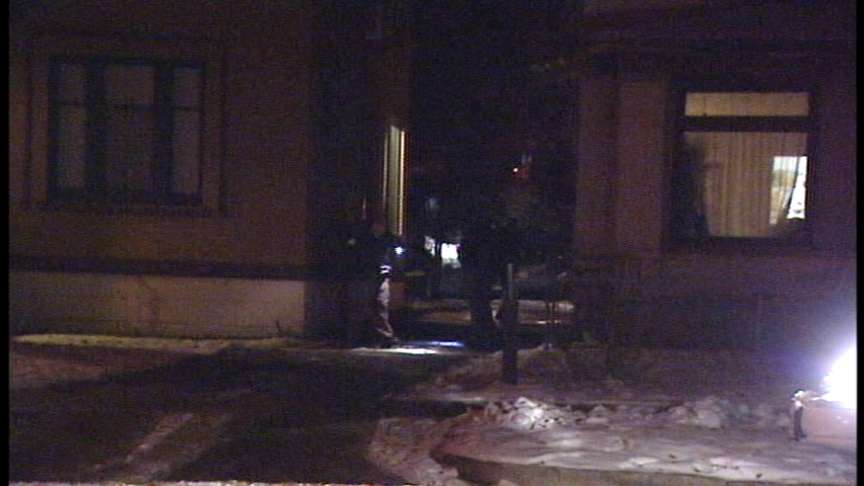 Lt. Tony Fox/Ogden City Police Dept.: "We have one witness that lives near this residence that called in and heard the shots and then heard someone running down this alley right here out to the street and then saw a vehicle leave."
Police say that vehicle was described as red or maroon in color. Now, just coming out in the investigation this afternoon, it was Delgado's roommate who was the first caller to 9-1-1.
After police had attended to Delgado and had him transported to the hospital, they approached his apartment where they found a substantial amount of drugs.
Inside they found Delgado's roommate, who had a large sum of cash in his pocket. Police arrested him on the spot.
Delgado remains in the hospital, and the suspect in the shooting remains at large. Police now suspect the shooting may have had something to do with drugs.
Police say neither Delgado or his roommate speaks English, which made that initial investigation complicated.
×
Most recent Utah stories