Estimated read time: 2-3 minutes
This archived news story is available only for your personal, non-commercial use. Information in the story may be outdated or superseded by additional information. Reading or replaying the story in its archived form does not constitute a republication of the story.
Paul Nelson, KSL NewsradioOne dictionary company has released their list of words every adult should know. But, how many people in Utah would actually know the definitions of these words?
The editors of the American Heritage Dictionaries think our vocabulary needs more diversity. So, they've come out with their list of 100 words high school graduates and their parents should know. These are words like lugubrious, gauche and nihilism.
I decided to give people at University Mall a pop quiz. I asked Ashley, "When was the last time someone said 'gauche' to you?" She replied never, and then asked me what it means. I told her it means lacking social graces.
I asked Jesse if he was a nihilist. He said, "I do like a certain taste of chaos and destruction." He said he learned the word by listening to punk rock.
Even some members of the Utah Board of Education had to look up a few of these words. Board member Tom Gregory says despite how it sounds, the word xenophobe does not describe a person who fears Xena the Warrior Princess. Gregory said, "The dictionary definition is someone who fears or hates foreigners."
He also said there are some words that can be pretty useful, but there are words like "quotidian", which is a fancy way of saying "common." He said, "This is certainly one of the less useful words on the list."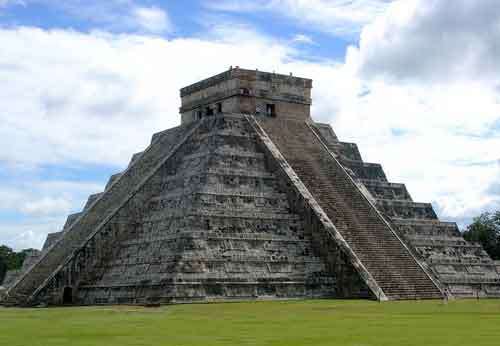 For some reason, publishers think we should know what a ziggurat is. It's a temple shaped like a pyramid. Gregory said there is one thing to keep in mind. The list is made by dictionary companies trying to sell more books.
Gregory said, "I don't have any intention of taking this list and pointing it at the core curriculum and saying, 'Let's make sure we have all these points integrated.'"
Gregory said there are some good insult words you could use and not many people would know what you're talking about. So, to recapitulate, we should be less feckless and inculcate the tautology of these words into our lexicon. I don't even know what I said; I'm going to have to look it up.
For a closer look at the list, go the link on the right.
×
Related links
Most recent Utah stories