Estimated read time: 2-3 minutes
This archived news story is available only for your personal, non-commercial use. Information in the story may be outdated or superseded by additional information. Reading or replaying the story in its archived form does not constitute a republication of the story.
John Daley Reporting Somewhere in the neighborhood of $5 million is how much money could be spent on Utah's contentious election fight over private school vouchers. Political observers believe the vote in November could be the state's most expensive issue-oriented campaign ever.
You've got the perfect storm of factors: It's a vote that's likely to attract national attention, it'll be the main campaign event statewide and it features two sides that are likely to have powerful and well-funded backers.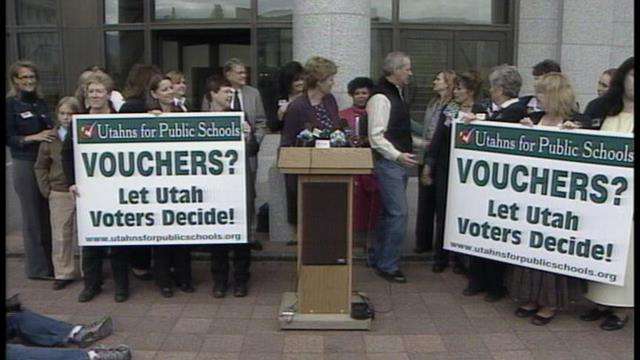 This past spring you likely saw an ad promoting private school tuition vouchers or you may have been asked to sign a petition favored by public school backers to put the issue to a vote. Either way, says political observer Matthew Burbank, be prepared to hear more.
Univ. of Utah Political Science Professor Matthew Burbank says, "Both sides will be very well-funded. Both sides will be very intent on wanting to get their views out to the public and in a statewide campaign the most likely way will be to advertise."
In April and May pro-voucher group Parents for Choice in Education spent plenty on TV ads including $52,000 worth on KSL.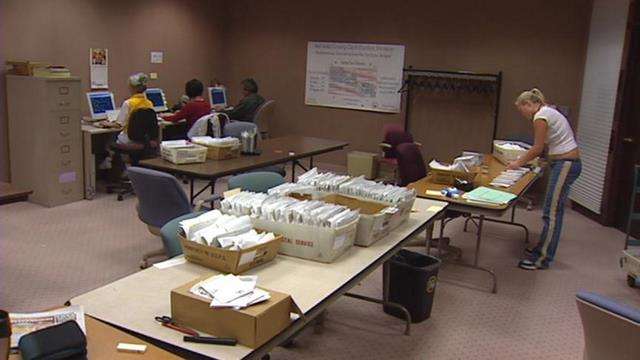 A spokesman for the Utah Education Association voucher opponents says "We've heard estimates the other side is going to spend $5 million to $6 million. We don't think we can raise that kind of money. For us, it's probably going to be a $1 million campaign Fundraising is at the top of our list of priorities."
But voucher advocates insist they will focus on grassroots organizing, rather than advertising. Leah Barker with Parents for Choice in Education says, "I'm not saying we're not going to take any ads out. For now what we're planning on doing is the basic educational campaign."
On the anti-voucher side are the Utah Education Association and the PTA backed by their national organizations.
On the pro-voucher side, Parents for Choice will have backing of an out-of-state group called All Children Matter which is supported by the son of a former Amway billionaire, heir to the Wal-Mart fortune and the CEO of Overstock.com.
In 2002 an anti-nuke waste initiative and another regarding open space in 2004 both saw $1+ million spending; this fall's voucher fight seems certain to cost more. According to Burbank, "Both sides will see this as a showdown."
Look for the heavy advertising to really get going this fall. The vote is in November and won't have too much competition for attention on the ballot, except for in Salt Lake City which will be voting to elect a new mayor.
×
Most recent Politics stories