Estimated read time: 2-3 minutes
This archived news story is available only for your personal, non-commercial use. Information in the story may be outdated or superseded by additional information. Reading or replaying the story in its archived form does not constitute a republication of the story.
Carole Mikita Reporting
Several Utah landmarks will become part of a cable network TV series titled "Artland USA." The idea of the show is that American art, which includes architecture, is the most diverse in the world. The hosts refer to their adventure as the ultimate art road trip.
The show asks its audience: Can two hosts and a TV crew make it from Miami to Anchorage to find art in America? Clearly they have and are returning for a second season.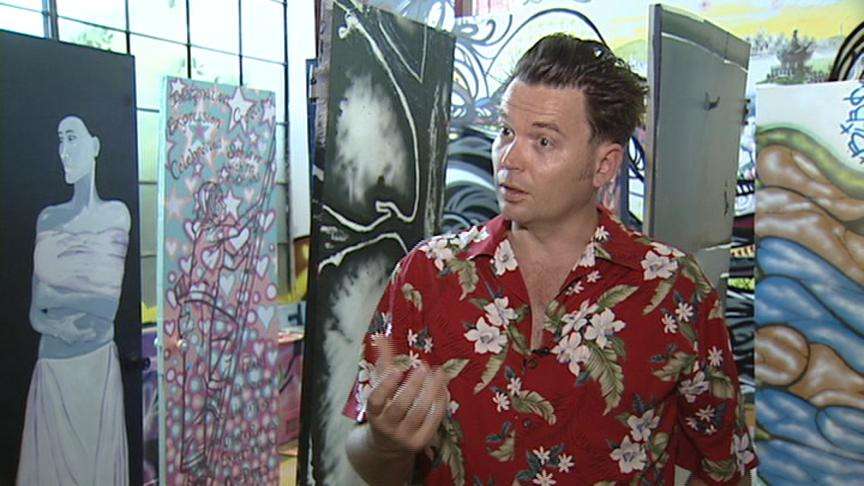 Their art bus, painted in Jackson Pollack fashion, and their research brought them to Utah. First stop was Temple Square, the focus was the Salt Lake Tabernacle--not as a building attached to a faith, but as architecture ahead of its time.
Toby Amies, the host of "Artland USA 2," says "What I found really interesting about it was that was that it's weird; a weirdly early form of modernist ideas. The idea that the form of a building follows its function without any specific reference to architectural traditions that have gone before it."
And from a newly renovated building to another one in downtown Salt Lake City slated for demolition is Project 337. For three months, 25,000 square feet of space became a canvas for Utah artists. Their creations won't even last the summer, because of foundation problems, it faces the wrecking ball but Artland USA found it fascinating.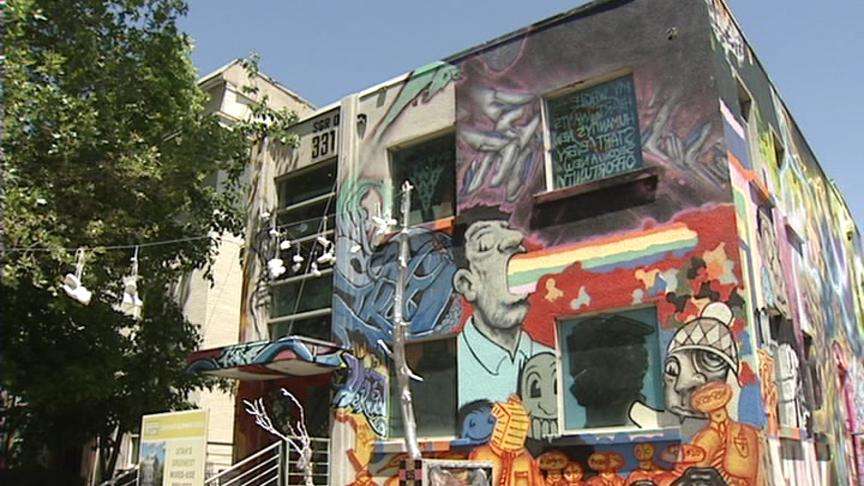 Toby Amies "Utah has a reputation for being a little straight-laced perhaps? And even perhaps a reputation for being sleepy to the point of, you know, not being very exciting, and this is the antithesis of this. This is an incredible thing. This is not what we were expecting to find in Salt Lake City."
Tomorrow, its on to the Great Salt Lake and the Spiral Jetty. "Artland USA 2" will begin its second season on October 4 on Gallery HD, and Voom HD, which is available nationally on DISH Network and
×
Related links
Most recent Utah stories