Estimated read time: 2-3 minutes
This archived news story is available only for your personal, non-commercial use. Information in the story may be outdated or superseded by additional information. Reading or replaying the story in its archived form does not constitute a republication of the story.
Richard Piatt ReportingUtah doctors are worried about a crisis in the Medicare system over the next few years. Cuts in federal funds could leave patients unable to find a doctor and may lead some doctors to drop out of medicine completely.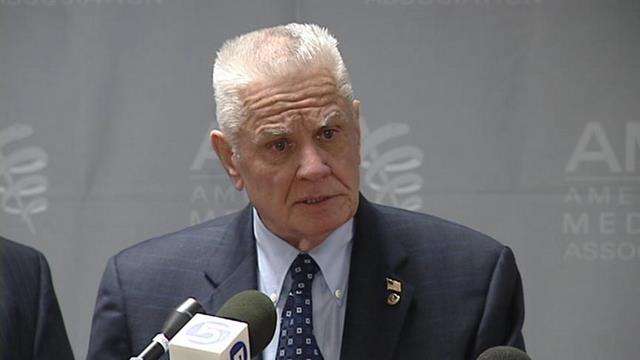 The future looks bleak as far as these doctors are concerned. The cuts are supposed to start next January and keep going for eight years. That will create what doctors call a real emergency. President of the American Medical Association Dr. William Plested says, "The AMA is doing a house call to Utah today. And we're here with a warning."
It's a warning that could affect more than 300,000 Utah senior citizens, disabled and military families. But it will affect their doctors first. It's a flawed Medicare reimbursement funding formula that continues year after year because Congress hasn't fixed it. If it continues, the amount doctors get reimbursed from Medicare will continue to drop at the same time costs go up and Baby Boomers enter the program.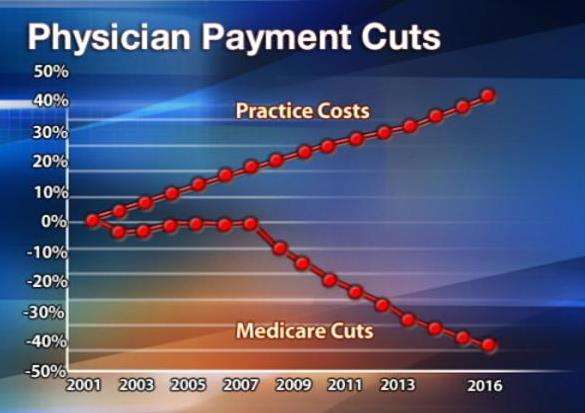 The obvious gap could lead to a gap in care for at least 200,000 eligible Utahns. In other words, doctors simply won't be able to afford to keep them as patients. Former President of the Utah Medical Association Dr. Catherine Wheeler says, "It's a real difficult decision. We'll see doctors limping along for long periods of time until they realize they can't keep their practice open in that way anymore, unless they cut out the ones that don't pay their expenses."
Solutions have been proposed but are bogged down in politics and competition with other reimbursements.
The AMA is hoping affected citizens will pressure their Congressman and Senators to break through the clutter. Plested says, "We have a government that reacts to crises. And we feel this is too important to let it get to the crisis stage before we do something. "
If Congress doesn't act, and Medicare patients can't see their doctors, they'll resort to emergency room treatment: The most expensive type of health care there is.
To get involved with the Medicare issue, you can contact the American Medical Association at 888-434-6200 or go to the link on the right.
×
Related links
Most recent Utah stories