Estimated read time: 2-3 minutes
This archived news story is available only for your personal, non-commercial use. Information in the story may be outdated or superseded by additional information. Reading or replaying the story in its archived form does not constitute a republication of the story.
Ashley Hayes ReportingHundreds of Utah men and women are leaving today to serve their country overseas.
It's been a difficult day for hundreds of Utah military families. Four hundred fifty soldiers from the National Guard 145th Field Artillery are leaving for a year-long deployment to Iraq.
There was a big crowd on hand to send them off. Military officials estimated that a little bit earlier, near the hangar, that there were some 3,000 people to see these soldiers off. The soldiers are from Logan, Camp Williams, Spanish Fork and Manti.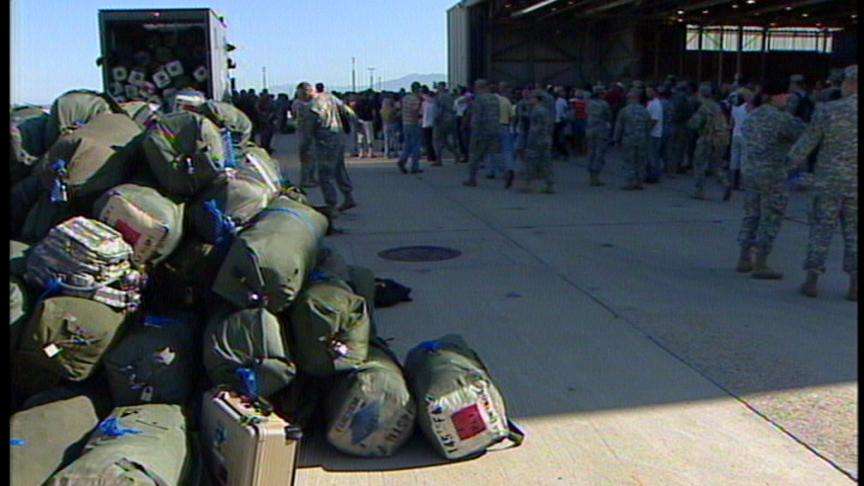 Some soldiers have been deployed once before, but both families and soldiers say this time is different because so many family members, brothers, dads, cousins, sisters and friends are all going to Iraq together. Sgt. Brady McDonald of the 145th Field Artillery said, "It's different because I kind of know what's in store for us, and it's also different because the guys I'm going with this time are friends from high school and kids from my community and just people I've known for a long time where as people I went with last time I met just before we left so I'm pretty excited. So it will be pretty good for all of us."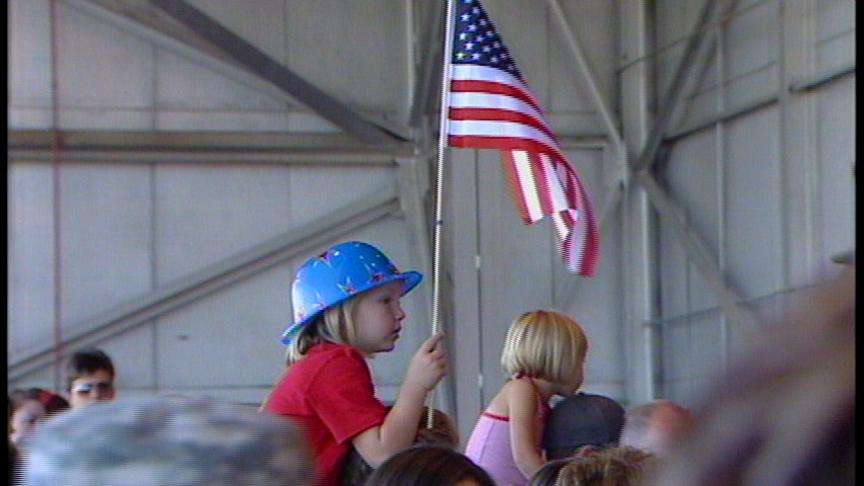 Kayla McDonald's husband is being deployed. She says, "It will be a little bit better this time. We'll have support closer to home. I mean we've got family, which is awesome you can't get better than that, but it will be nice to have other family members and friends that you know and can relate to."
These smaller communities are very organized. They've been handing out shirts that they designed saying they support the 145th. And everyone we've talked to says the hardest thing about this is explaining it to the kids. And with Father's Day coming up it's particularly difficult to say good-bye. But dads are trying to make the transition as easy as possible and have given children tips and advice they may need in their parents' absence. One girl whose dad is leaving says, "Our dad, right before the day he left, he taught us how to change bike tires so when he's gone we'll know how to do it [because]our mom doesn't know how to do it."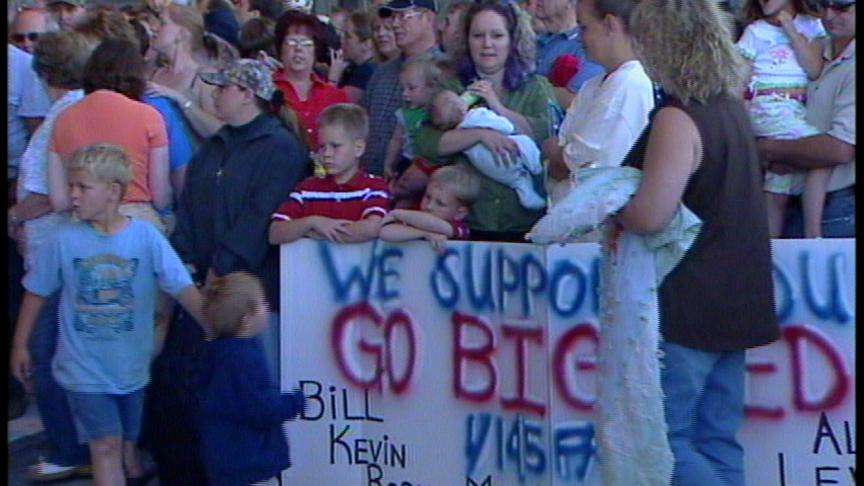 The guardsmen are heading to Texas for three months training. They'll leave for duty overseas in in September.
×
Related links
Most recent Utah stories