Estimated read time: 2-3 minutes
This archived news story is available only for your personal, non-commercial use. Information in the story may be outdated or superseded by additional information. Reading or replaying the story in its archived form does not constitute a republication of the story.
John Hollenhorst Reporting The world's worst sounds!
We could all have a pretty good debate about which sounds are truly the worst. But science -- don't you love it -- has the answer. A man is studying those awful noises and making them sound better.
Scraping is a pretty bad sound. Crying babies is a sound only a mother could love.
Kelly Fitz, a digital research engineer, collects truly awful sounds the way others collect stamps or butterflies.
"I think I have probably an abnormally high threshold for bad sounds because when I work with them, I have to listen to them over and over and over," he said.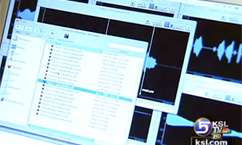 As Isaac Newton once said about something else, Fitz is standing on the shoulders of giants, British scientists who surveyed the public to identify The World's Worst Sounds.
"The surprise they came up with is that fingernails on the blackboard didn't rank very high," Fitz said.
The competition was fierce. For reasons that are obvious, we won't play on TV the hands-down award winner.
"The worst sound was somebody, uh, somebody vomiting," Fitz told us.
Number two? A hazard in our business: feedback from a microphone.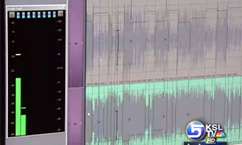 So why does Fitz listen to horrendous sounds that would give other people fits? He's trying to perfect sound-morphing, electronically gliding from a sickening sound to a delightful one.
"Sound designers, musicians, people who do sound for film, I'd like to see them using my software," he explained.
"I don't have lofty scientific goals for this, and I don't think I'm going to change the world," he admitted.
We asked him, "Do people think you're nuts for fussing around with this?"
He responded, "I don't ask questions I don't want the answer to."
And don't worry. There are no tax dollars at work here. It's a hobby. Fitz uses his own time and his own dime.
Fitz's job is with the Starkey Hearing Research Center in Berkeley. He was in Utah for a conference of the Acoustical Society of America.
If you want to sample The World's Worst Sounds, check out the related link on this page.
×
Related links
Most recent Utah stories