Estimated read time: 2-3 minutes
This archived news story is available only for your personal, non-commercial use. Information in the story may be outdated or superseded by additional information. Reading or replaying the story in its archived form does not constitute a republication of the story.
Carole Mikita Reporting A unique international cultural exchange took place today at the Jewish Community Center. An Israeli Folk Dance Troupe, a group of goodwill ambassadors, came to town to entertain. The United Jewish Federation is sponsoring this evening's performance, but this afternoon they joined hands with BYU dancers and some children.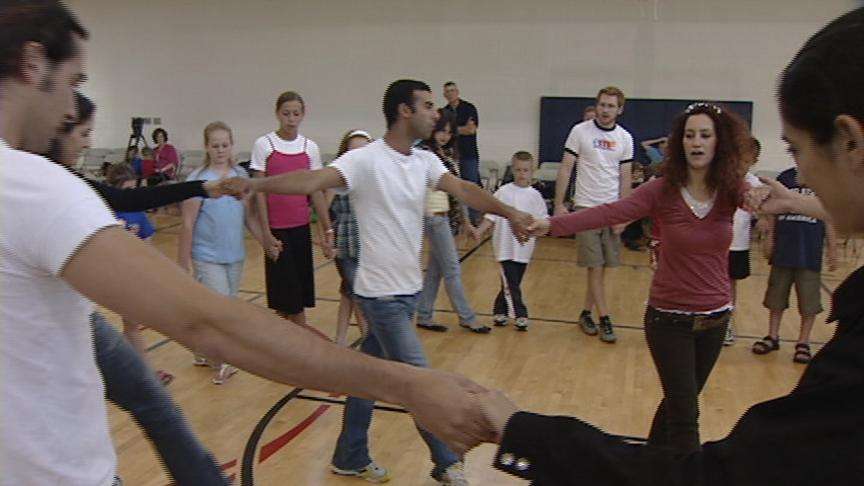 Summer day camp included learning a few steps from an award-winning troupe from Israel today. Eilam Oren of the Havazalot Netanya Dance Troupe says, "It's fun, it's your soul. What we express in our dance is the whole idea of Israel, we're bringing it out to the world and it's just amazing experiencing it."
For the Israeli dance troupe this is much more than a cultural exchange. This is very much a part of their faith. It goes back to Biblical times when the Lord parted the Red Sea so the children of Israel could escape from Pharaoh and they gave thanks by dancing.
Kohavit Baliti of the Havazalot Netanya Dance Troupe says, "What we experience in the dance, the happiness. I think in the faith, it's joy. This is what we actually, I think it's what we feel in Israel."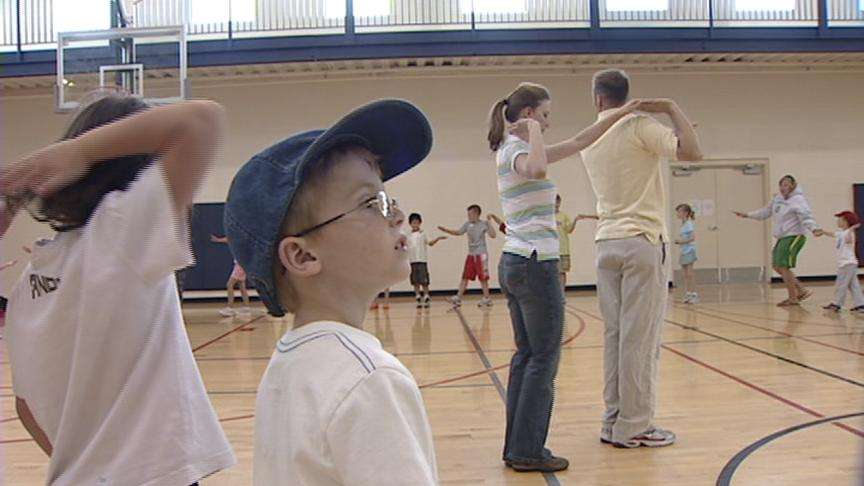 Joining in the joy are a couple of BYU dancers with international experience.
Adam Marriott of BYU International Folk Dance Troupe says, "You can't speak each other's languages most of the time, and you get out there and you say, 'hey, teach me a step.' They grab your hand and you start doin' this and just by their expression, by the movement of their body, you know what they're saying and you get to really be connected and it's one of the best ways I can think of, of communicating."
The Israeli dancers say most Americans only see Israel on television news with all the conflicts, but they say that is not how most Israelis live.
Baliti says, "They are afraid to visit, they are afraid to come. We feel that we deliver, we bring the message: everything is great, everything is beautiful in Israel."
The Israeli Dance Troupe performs tonight at the Capitol Theatre at 7 p.m. The event is free.
×
Most recent Utah stories