Estimated read time: 1-2 minutes
This archived news story is available only for your personal, non-commercial use. Information in the story may be outdated or superseded by additional information. Reading or replaying the story in its archived form does not constitute a republication of the story.
Gene Kennedy Reporting It was an all-day adventure for two kids, and an all-day search for them by parents and volunteers who were worried about their whereabouts.
The children are safe this morning. They were found outside a Lowe's store in Layton.
The kids went from store to store, and Lowe's was the last stop for the two adventurers. Police found them around 11:00 last night. They were actually outside the store, getting ready to camp out.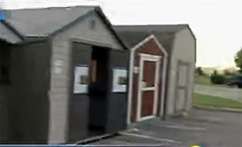 Chief Bill Chilson of the Clinton Police Department said, "They were searching around Lowe's, and apparently they were checking the outdoor sheds at Lowe's. [They] found them in, on, or about the shed, apparently ready to go to bed for the night."
Eight-year-old Eric Lerma and 9-year-old Malcom Jamal Baker took off on their scooters yesterday morning and never came home. Around 5:00 last night, their parents reported them missing. About 170 volunteers started looking for them.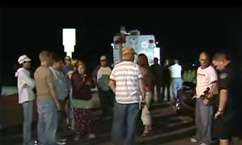 Meantime, a couple eating at a Chili's restaurant told police they'd seen them there. The boys were also spotted at the Tinseltown Movie Theater in Layton. Employees from Target called police saying they had been there for a good part of the day. They had been gone from early yesterday morning to late last night, but this morning they're with their parents.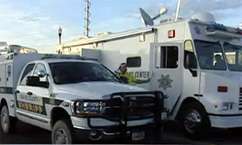 "With dealing with one of the mothers earlier, I'm sure she was quite ecstatic," Chief Chilson said. "She was in tears most of the day while we were up there."
We're still trying to figure out why these two were gone for so many hours and never came home. They went about seven miles on their scooters.
×
Related links
Most recent Utah stories