Estimated read time: 2-3 minutes
This archived news story is available only for your personal, non-commercial use. Information in the story may be outdated or superseded by additional information. Reading or replaying the story in its archived form does not constitute a republication of the story.
Samantha Hayes ReportingWomen who come into the Volunteers of America Detox Center are often a long way from being able to live on their own. The center helps them battle drug addiction and care for their children.
But today was different. Women at the center benefited from professionals outside the VOA who helped them focus on long-term success.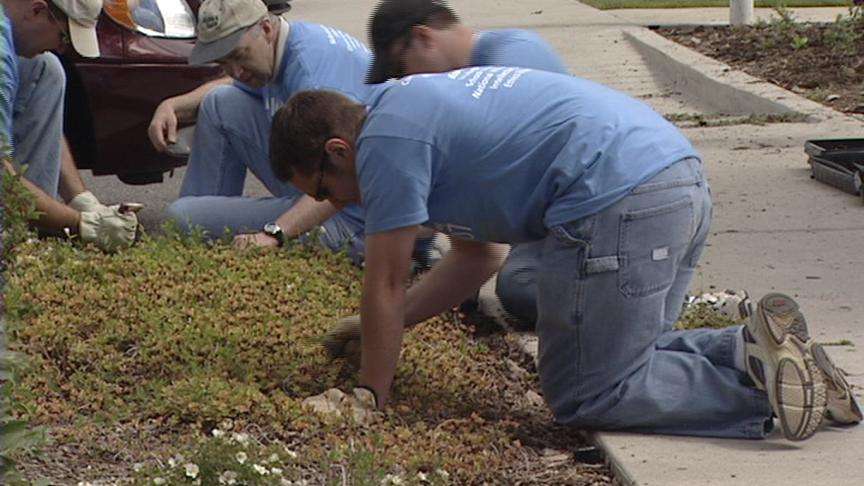 For many of the women, tomorrow is as far ahead as they can look. They are recovering from drug addiction and a life on the streets. Success means staying sober, but it also means learning skills many of them have never been taught.
Volunteer Paul Child says, "It's an important part of the project today to help them with budgeting and financial planning and living on a go-forward basis within their means and meeting their daily needs."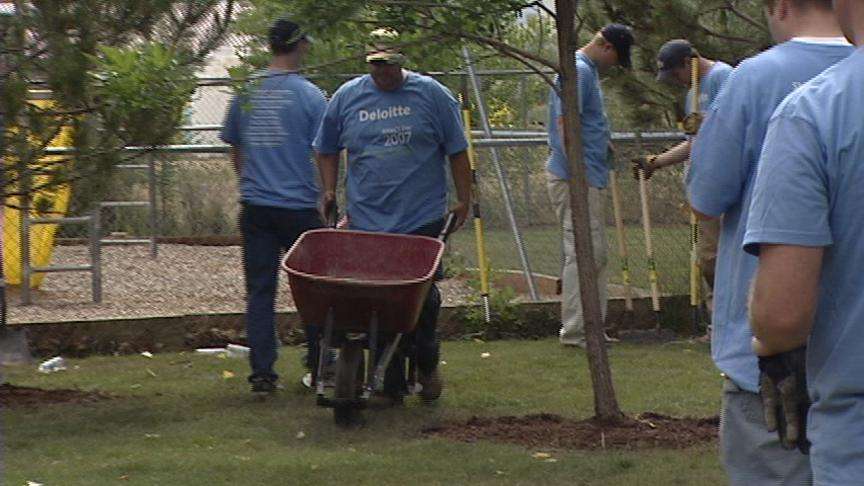 Paul Child is one of 70 volunteers from the accounting firm Deloitte and Touch spending the day at the women and children's center.
Bernie Storms of Volunteers of America says, "In recovery, women need to be responsible and take care of themselves, and finances is a huge part in their ability to be successful and not homeless."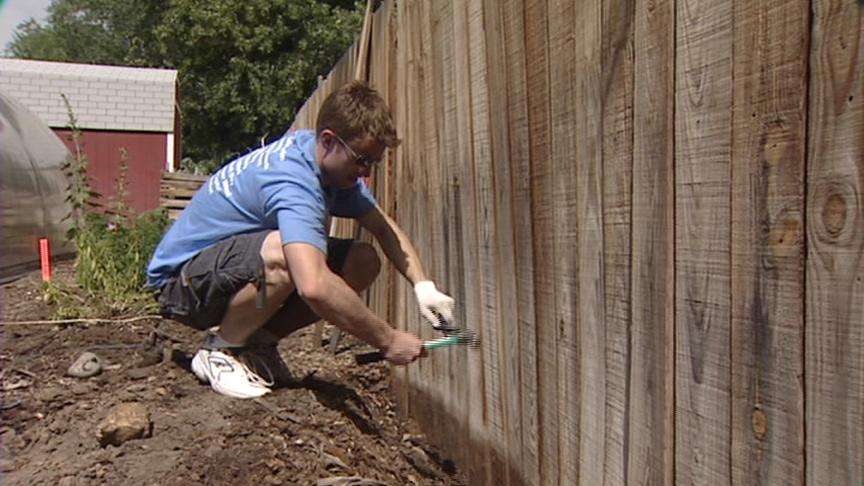 This facility is also the first place many of the women have ever felt safe, and volunteers have been cleaning up, repairing and building areas outside for the women to enjoy.
Volunteer Scott Dallas says, "I had no idea it even existed, so it's neat to see."
And as individuals, volunteers say they feel more invested in the local community, and that's the kind of outside support the women recovering there need to see. "They sometimes feel lonely and alone," Storm explains. "And when we have a volunteer activity like this, Deloitte and Touch, it really communicates loud and clear to these women they are not forgotten."
The women and children's shelter is a service throughout the Volunteers of America and is unique in Salt Lake City because it also helps homeless pregnant women and women with children.
×
Most recent Utah stories