Estimated read time: 2-3 minutes
This archived news story is available only for your personal, non-commercial use. Information in the story may be outdated or superseded by additional information. Reading or replaying the story in its archived form does not constitute a republication of the story.
John Daley ReportingInvestigators want to find out what caused a propane fire at Salt Lake International Airport. It started a little before 10:00 last night. It took firefighters about four hours to put it out.
Officials from both the fire department and airport declined on-camera interviews, but an airport administrator tells Eyewitness News a connection in the pipes that supply propane to the fire training facility failed. Flames threatened two tanks with thousands of gallons of propane, but eventually, the fire burned off the remaining fuel in the pipes, and an automatic valve shut out any further threat.
An airport spokesperson says the fire didn't do any major damage and foul play is not suspected.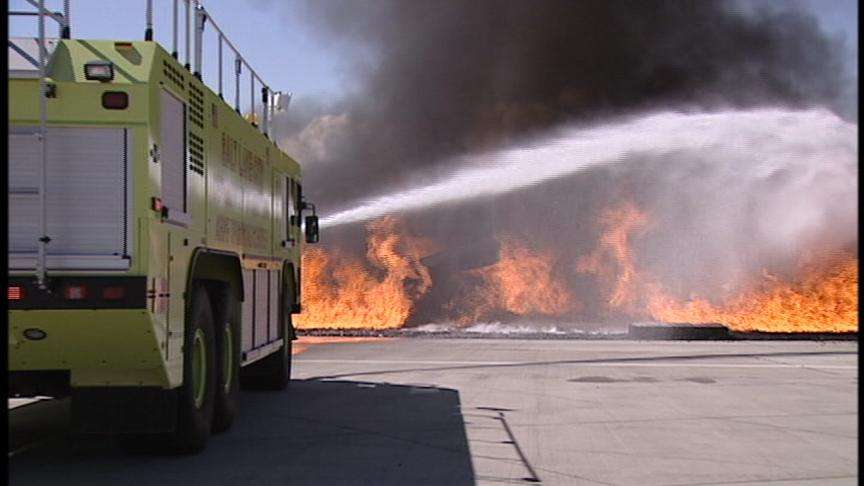 Firefighters from around the nation come to Salt Lake Airport's Rescue and Firefighting facility to train. They battle propane-fed blazes on an old charred wreck.
Last night, firefighters had to turn their attention to a real fire when a pair of nearby 12,000 gallon propane tanks was threatened by real flames.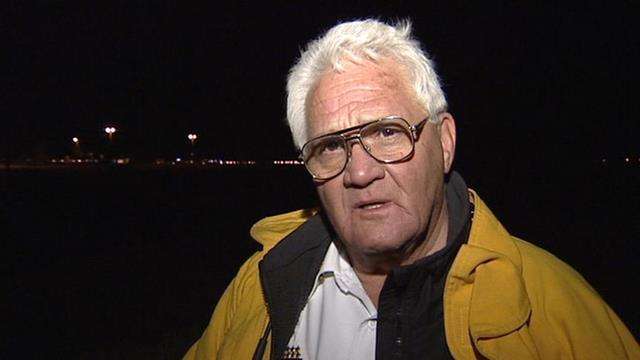 Last night, officials said the cause was still under investigation. Dennis McKone, the Assistant to the Fire Chief of the Salt Lake City Fire Department, said, "I'm not sure until after the investigation is concluded. These investigators will help determine what happened with this situation tonight."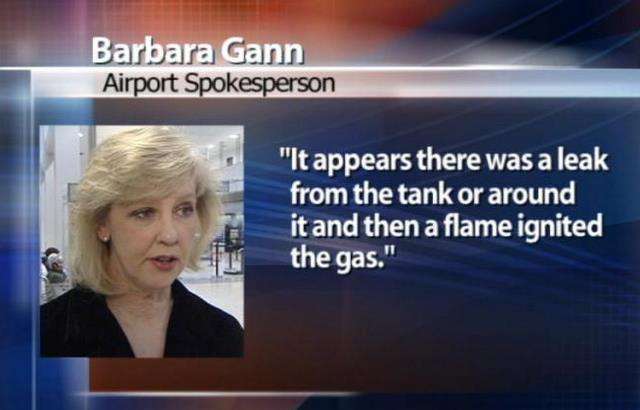 Barbara Gann, the airport spokesperson, told KSL over the phone that, "The training fuselage is fed underground from those tanks. They set it on fire to train. They were doing a night operation when the incident occurred. It appears there was a leak from the tank or around it and then a flame ignited the gas."
As the propane tank leaked, firefighters kept spraying it with water, but the water ran out and the evacuations were expanded. McKone said, "These people were moved into safe areas in case there was an explosion there would be no injury or loss of life to either civilians or fighters."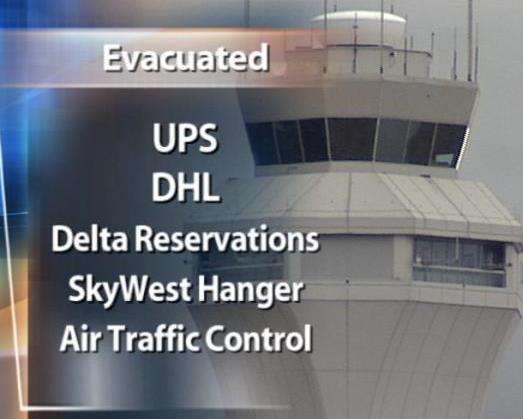 Buildings within a one-mile radius were evacuated, including: UPS, DHL, the Delta Reservations Phone Center, the Sky West hangar and the FAA Air Traffic Control area (where workers were moved to an alternative building).
The west runway was closed from about 9:00 p.m. until 1:30 a.m.
No one was hurt.
×
Related links
Most recent Utah stories