Estimated read time: 2-3 minutes
This archived news story is available only for your personal, non-commercial use. Information in the story may be outdated or superseded by additional information. Reading or replaying the story in its archived form does not constitute a republication of the story.
John Hollenhorst ReportingSome teachers talk too much, and many use their voice incorrectly, making them vulnerable to voice damage that costs society a surprisingly large amount of money. Those are some of the conclusions of scientists doing a unique electronic study of teachers and their voices.
Many people use their voices a lot, but teachers seem to be almost double the national average. They use their vocal cords about 25 percent of their working day. Professor Ingo Titze with the National Center for Voice and Speech says it's something they should be more concerned about because many of the teachers lose their voice by the end of the day.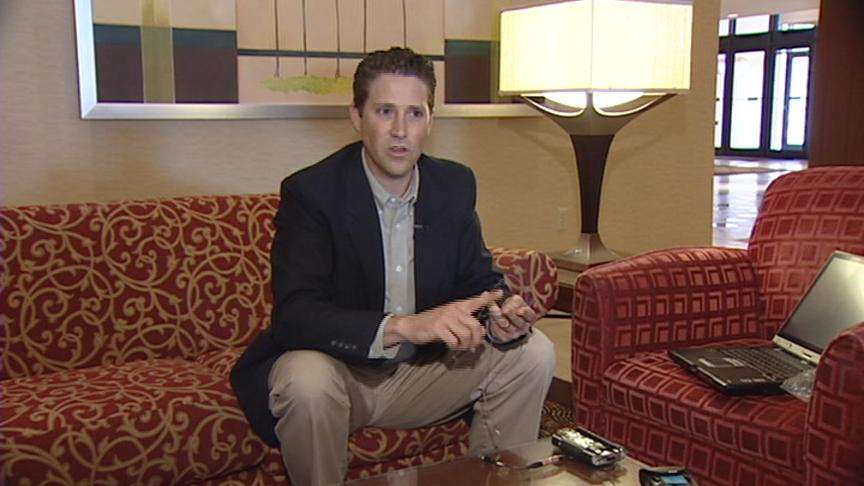 Titze and colleague Eric Hunter have been hooking up teachers with throat mikes connected to a pocket PC to get data about daily speech habits. Hunter says they are looking to see if the teacher is speaking, how loud, and at what pitch.
Software charts rising and falling pitch and volume. Hunter says, "A teacher's voice, just turning on and off, will turn on or off around 10,000 to 20,000 times a day."
The study is helping scientists zero in on why teachers' voices run into trouble. Titze says, "Their voice gets raspy and horse, and it's difficult to continue. And teachers, particularly, often curtail their careers early on because they just don't want to talk any more."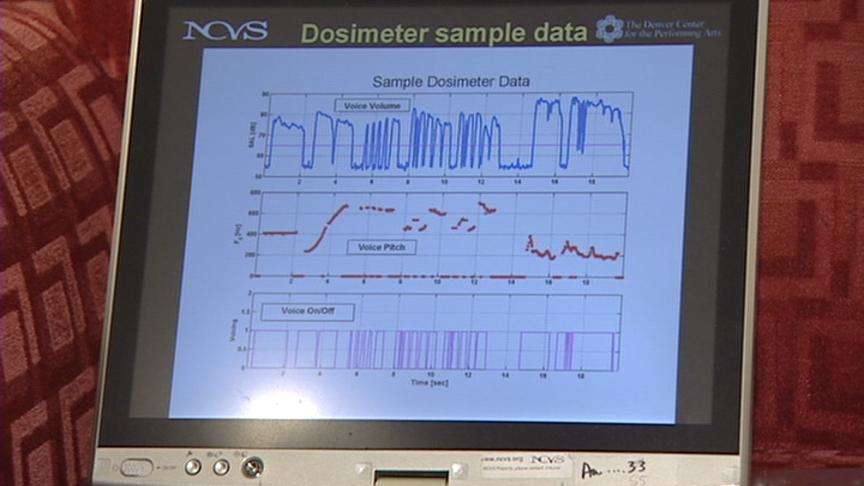 Half the teachers they talk to report voice problems, and those problems add up to a big annual cost according to a separate study. Hunter says, ""They estimate it cost the U.S. economy about $2.5 billion because of voice loss in teachers and voice problems."
Part of the problem is old schools. They have lousy acoustics and that forces teachers to speak too forcefully.
Some teachers have experimented with microphones. The scientists say that sometimes works, but often it just makes everyone in the classroom talk louder and louder.
The scientists are in town for a national conference of the Acoustical Society of America
×
Most recent Utah stories