Estimated read time: 2-3 minutes
This archived news story is available only for your personal, non-commercial use. Information in the story may be outdated or superseded by additional information. Reading or replaying the story in its archived form does not constitute a republication of the story.
Richard Piatt Reporting Being a member of The Church of Jesus Christ of Latter-day Saints is a regular topic of conversation for Mitt Romney on his presidential campaign trail, and it came up again in last night's GOP debate in New Hampshire. In fact, Romney was able to highlight it.
They talked about the war and immigration; they even criticized the Bush administration.
But squeezed in between, candidate Romney slipped in answers to something that definitely sets him apart: his faith.
Some of the other candidates were thinking of a higher being when a bolt of lighting interrupted a question about abortion. But a moment of laughter for the other candidates is a serious issue to Mitt Romney.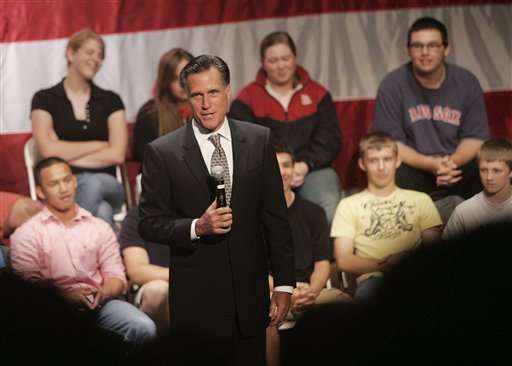 Mitt Romney said, "President Kennedy said he was not a Catholic running for president. He was an American running for president. And I'm a happy, proud member of my faith. You know, I think it's a fair question for people to ask, 'What do you believe?'"
That's why Romney is putting it out there, because he knows that question is not going away. Political pollster Dan Jones said, "One reason they're going after Romney the way they are and his religion is that he's become very viable."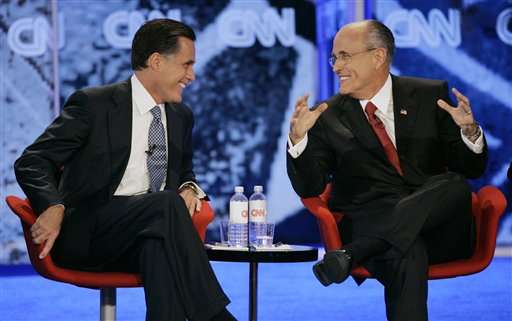 Since he was Massachusetts governor, Romney has changed his mind on key conservative issues like abortion and gay marriage. Now, he's trying to appeal to people of faith.
Romney said, "As you want to understand, recognize the values I have are the same values in faiths across this country. I believe in God. I believe in the Bible. I believe Jesus Christ is my savior. I believe that God created man in his image. I believe that the freedoms of man derived from inalienable rights given to us by God, and I also believe that there are some pundits that are hoping I'll distance myself from my church so that that will help me politically, and that's not going to happen."
According to Jones, "Religion will be a test in this election." As will race, regionalism and gender be factors in this election. Voters have a lot to consider, even this early in the campaign.
×
Most recent Utah stories