Estimated read time: 2-3 minutes
This archived news story is available only for your personal, non-commercial use. Information in the story may be outdated or superseded by additional information. Reading or replaying the story in its archived form does not constitute a republication of the story.
Keith McCord Reporting Kids are out of school and many families are making vacation plans for the summer. This year making that cross-country car trip might bust the budget with gasoline prices where they are. But, Utah's tourism folks have a solution.
The fact is, Utah is so diverse in terms of its scenery and attractions that you could take a trip every week and not see or do the same thing twice. The Utah tourism folks are inviting everybody to do just that!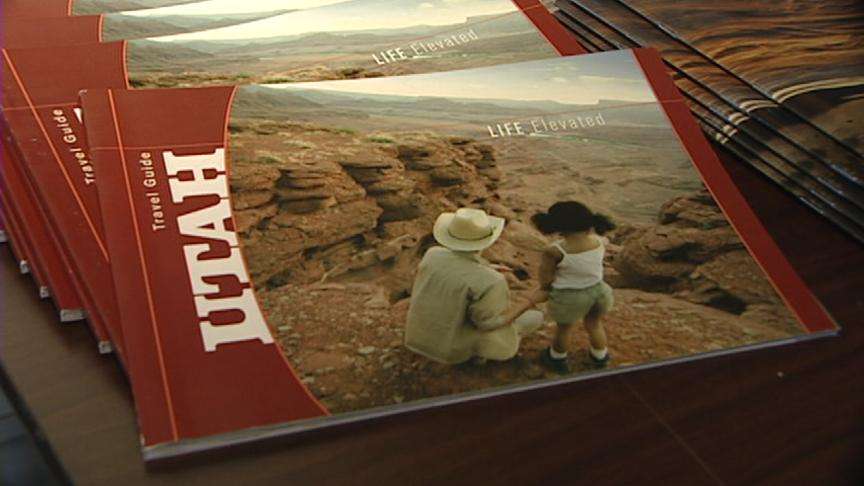 Travel Council Hall, across from the capitol building, was a busy place today. The tourism office rolled out its "One Tank Away" campaign today. Instead of driving to Disneyland or the Grand Canyon, the tourism office is urging Utahns to explore their own state. From Red Butte Garden to the red rock country or from the zoo to Zion, there's a lot to see in Utah on a reasonable fuel budget.
Executive Director of the Utah Office of Tourism Leigh Von der Esch says, "We're obviously aware that people are sensitive to gas prices, but seriously, the things that you can see in Utah on a tank of gas! That's why we're saying look at Utah first, get out into your own backyard. This is the perfect year to do it."
To entice Utahns to stay closer to home, the tourism office gave away a number of free packages to radio listeners, including hotel stays, golf trips, waived entrance fees, calendars, posters and maps.
Utah's tourism industry is huge--it brings in $6 billion to the state's economy every year. According to Von der Esch, "Well, if more people would spend more time in their own backyard, that will bring more money into the state as well. And the Logan dollar spends just as well in St. George as the Canadian dollar."
One tank of gas will take you further in some vehicles than in others. If you're pulling a boat or a trailer, your in-state trip may not be as far from home as opposed to the guy in the hybrid. But, this is all about checking out Utah first, and there's certainly a lot to see.
×
Most recent Utah stories