Estimated read time: 2-3 minutes
This archived news story is available only for your personal, non-commercial use. Information in the story may be outdated or superseded by additional information. Reading or replaying the story in its archived form does not constitute a republication of the story.
Sam Penrod ReportingA Provo man is safe after surviving winter-like conditions he was not prepared for. He was wearing a light jacket, T-shirt and tennis shoes while hiking in American Fork Canyon.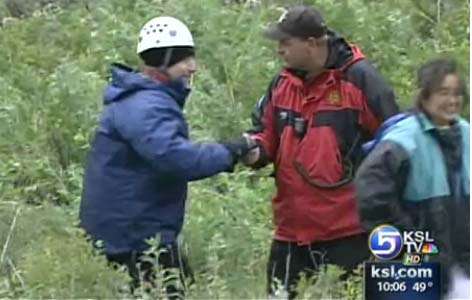 The hiker walked out of his own power about 7:30 Wednesday night. His rescue is the result of patience by the search and rescue team, which spent the entire day working on this very challenging and dangerous rescue.
John Ball met his wife and son after being lost and trapped for 24 hours in very rugged country. Ball got into trouble Tuesday night as he hiked downhill, finding himself trapped on the ledges. Then came the storm.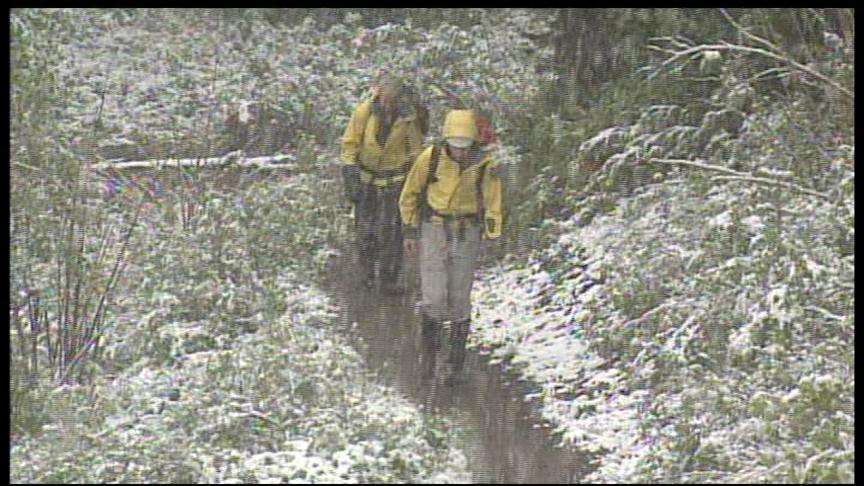 Chris Johnson, with Utah County Search and Rescue, said, "I can't even comprehend how cold he must have been, given his clothing and it started raining on him. He said it started raining on him about 3:00 a.m. and just drenched him before he even got to cover."
Ball used his cell phone to call for help around 2:30 in the morning. The predicament he got himself in required very experienced rescuers who had to rappel in the ledges to reach him.
Searchers feared by the time they got to Ball it could be too late. "It was concerning at best. You know, as we went through the afternoon and brought a helicopter in, and given the weather, he's not in the condition that we expected to find him in. It's phenomenal."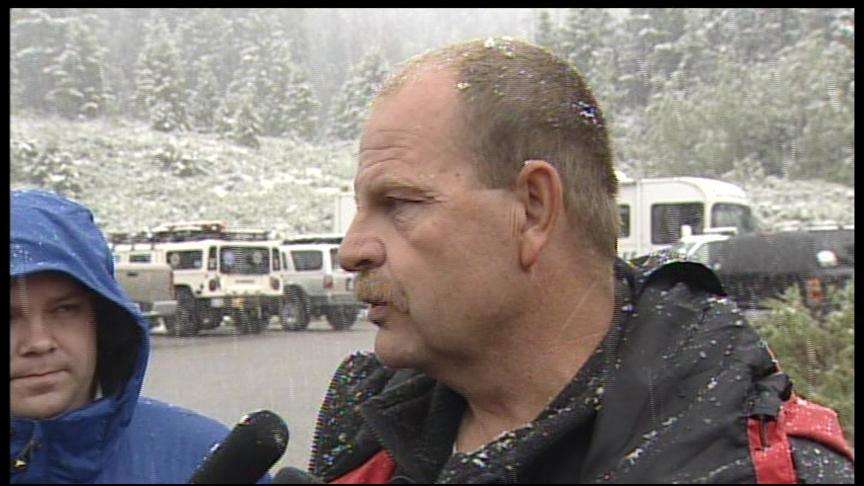 Ball was suffering from hypothermia when searchers reached him around 4:30 Wednesday afternoon. It was another successful rescue for the Utah County Search and Rescue.
Sgt. Tom Hodgson, with the Utah County Sheriff's Office, said, "They risked their lives to bring him off the mountain today. And the search and rescue people are the unsung heroes. They deserve all the credit for what they did, so hats off to them."
Two search and rescue team members had to be treated for hypothermia. The hiker was taken to be checked out, but is expected to be just fine.
×
Most recent Utah stories