Estimated read time: 1-2 minutes
This archived news story is available only for your personal, non-commercial use. Information in the story may be outdated or superseded by additional information. Reading or replaying the story in its archived form does not constitute a republication of the story.
MONTICELLO, Utah (AP) -- A cowboy discovered pipe bombs and human remains that could belong to a man suspected of killing a Colorado police officer in 1998, the San Juan County sheriff said.
DNA tests will determine if they are the bones of Jason McVean, who was the target of an intense manhunt, the Deseret Morning News and Salt Lake Tribune reported on their Web sites Wednesday. "I always believed he was dead someplace, and I didn't think he was that far away from where this started," Sheriff Mike Lacy told the Morning News.
McVean, 26 at the time, and two other men, Alan Pilon, 30, and Robert Mason, 26, were in a stolen water truck when they were pulled over by Cortez, Colo., Officer Dale Claxton, authorities said.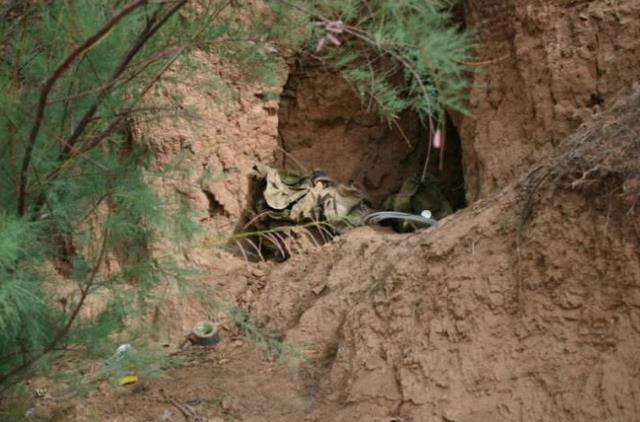 Claxton was shot 29 times, and the trio fled over the border into Utah in the Four Corners area of Utah, Colorado, Arizona and New Mexico.
A cowboy riding in Cross Canyon on Tuesday discovered a bulletproof vest and a camouflage backpack. "He started digging in there and found the pipe bombs and called us," Lacy said.
Deputies and FBI agents found an AK-47 rifle, about 500 rounds of ammunition, five pipe bombs and survival equipment. "We found a leg and a leg socket that was 30 yards away," the sheriff said. "The skull was completely fractured in pieces. We don't know if he'd been shot or what."
Investigators believe Mason killed himself. Pilon's remains were found by hunters in 1999. An autopsy revealed a gunshot wound to the head.
(Copyright 2007 by The Associated Press. All Rights Reserved.)
×
Most recent Utah stories