Estimated read time: 2-3 minutes
This archived news story is available only for your personal, non-commercial use. Information in the story may be outdated or superseded by additional information. Reading or replaying the story in its archived form does not constitute a republication of the story.
Richard Piatt Reporting A safe, secure-feeling campus is a concern for the University of Utah. That's why the U has formed a new task force to take a hard look at campus security.
U officials say the campus is safe, but because of what happened at Virginia Tech, some people may not feel safe. The task force aims to find out why they don't feel safe.
It seems too simple: a bike ride through campus, walking to class, sitting under a tree to study or read for a while or even kids playing. All of this is happening on the University of Utah campus because people feel safe.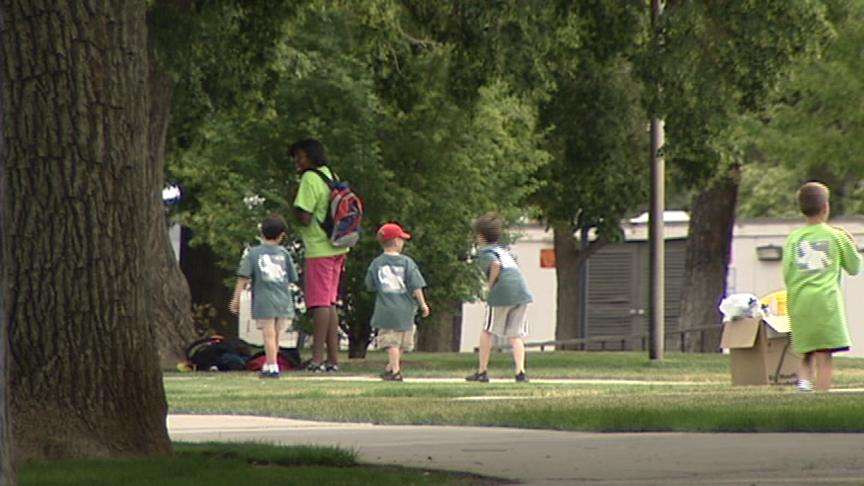 Student Alyana DeSouza says, "It's a pretty safe campus. I feel fine. Coming from San Francisco, I feel very safe." Greg Piede, who works on campus, agrees, "It's been pretty safe, usually. The people have been friendly and I've had no problems at all."
Chances are the people at Virginia Tech felt that way, too. The recent mass shooting has stirred a lot of anxiety, all the way to Utah.
Law professor Wayne McCormack is part of a task force on campus security created by President Michael Young to respond to security worries. But it's not just in the case of tragedy. McCormack says, "That simply raises public awareness and sensitivity to the issues, which I think makes it appropriate to ask additional resource questions."
The recent shift in the campus weapons policy--to allow concealed weapons on campus under state law---might itself create anxiety. The task force will take a look at how the law affects real people every day.
McCormack says, "The law is what the law is. We're about trying to make sure we're doing the best we can within existing parameters."
The task force will be looking at the exceptions to state gun law; those being the gun-free roommate policy and security in hearing rooms. The goal is a campus that is safe and that feels safe for as many as possible.
The task force is not looking at changing any laws, but rather finding tweaks that will make things work better.
×
Most recent Utah stories