Estimated read time: 3-4 minutes
This archived news story is available only for your personal, non-commercial use. Information in the story may be outdated or superseded by additional information. Reading or replaying the story in its archived form does not constitute a republication of the story.
Courtney Orton & Sandra Yi Reporting Crews put out a fire at the First Congregational Christian Church of Samoa in Utah at 2700 S. 8574 West in Magna early this morning. Investigators say this was the work of an arsonist.
For members of the congregation, that's tough to hear. They spent the past two years renovating the building.
Investigators say someone piled trash and plastic chairs and set them on fire. They found two separate areas had been set on fire. They don't think anyone broke in to the church, but one of the fires started just outside the main doors. It began to move through the entryway, but firefighters were able to put it out quickly.
When crews arrived around 2:00 this morning, they quickly made a plan and had no problem controlling the blazes.
Battalion Chief Carl Rumsey of the Unified Fire Authority said, "They did find it in two locations. There was one spot where the fire was most intense. There was another start around back that they were able to put down with no problem."
At first, firefighters thought the fires were only on the outside of the building. But they found some flames on an inside door well. Other than that, firefighters say it was mostly smoke in the building.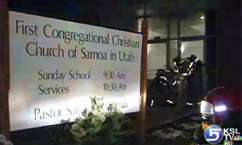 "[We] found extensive smoke throughout the building, and we're venting that out at this point in time. [We] had quick fire control and knocked down the fire," Rumsey said.
The building used to be a post office. The pastor founded the church 14 years ago, and it now has 93 members.
Word of the fire spread quickly. Church member Tasi Moeileolo says it was "Very sad, we work hard for this--our kids, our youth, all our church members. It's very sad, waking up in the middle of the night, coming over here to find this."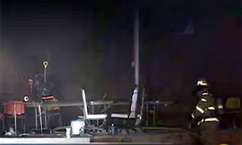 Last week, fire crews responded to a trash fire near the building in the church's parking lot. Fire officials don't believe that that incident was related to this morning's fire.
Word of a this fire spread quickly and several members came to see the damage. The pastor's daughter, Rosanna Tafaoilii, says, "I was crying because we did all this work and now it's caught on fire, now we have to do more work."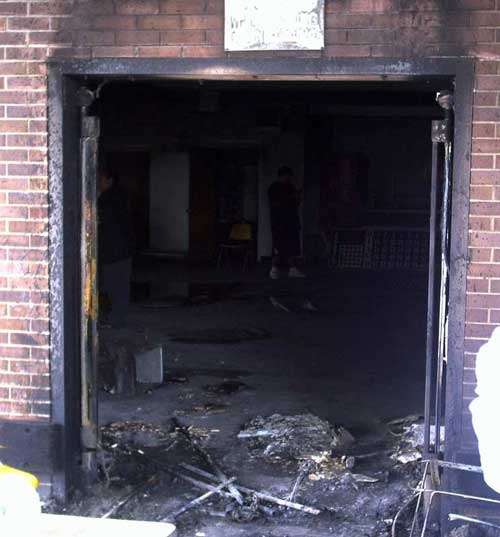 The pastor's wife Rosa Tafaoilii says, "It's very hard for our children, because they dedicated their time, and other people volunteered most their time to build this church. It's very sad to see this happen, it surprises."
Now they say they have no choice but to move on, and work hard to rebuild their church. "I guess we have to just forget about the past and move on," Rosanna says. "It's sad, but what can you do?" asks Rosa.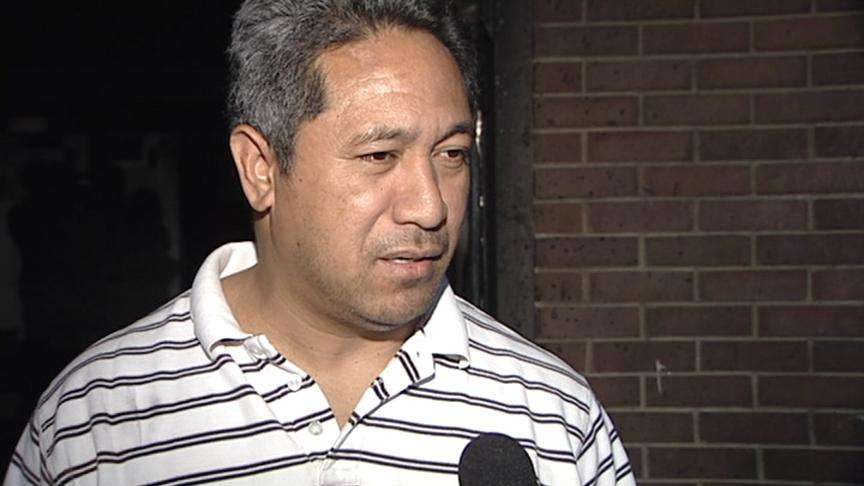 Pastor Saitumua Tafaoilii, known as Pastor Sai, says all they can do is survive. "I am very sorry to say this, what has happened this morning, we ask for some help and prayer to warm our spirit."
Firefighters were able to extinguish the fire very quickly, but still authorities say there's about $20,000 to $25,000 in damage.
Burning a church is a federal offense. Also, because the fire happened at a church, the Bureau of Alcohol, Tobacco and Firearms is involved in the investigation.
Right now, investigators have no suspects. Anyone with information is asked to call the Sheriff's Office or the Arson hotline at 877-572-7766.
×
Most recent Utah stories