Estimated read time: 3-4 minutes
This archived news story is available only for your personal, non-commercial use. Information in the story may be outdated or superseded by additional information. Reading or replaying the story in its archived form does not constitute a republication of the story.
Courtney Orton & Sara Dallof Reporting As the weather gets warmer, more and more teenagers are hitting the streets on skateboards. Officials say skateboarding accidents are becoming more and more common in Salt Lake County. This weekend's accident happened when a skateboarder ran into traffic to retrieve his board in Draper.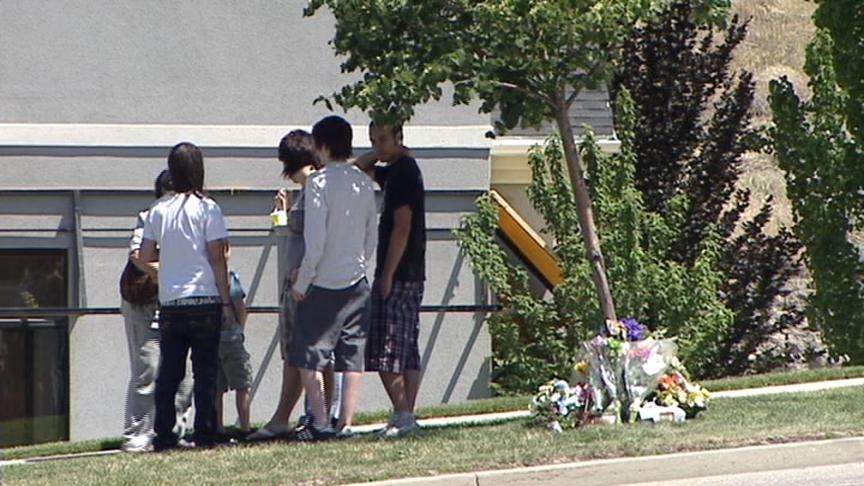 Flowers mark the spot now, thanks to family and friends of 20-year-old Benjamin Delgado who was boarding with friends when he was hit by an SUV. He was skateboarding down 1300 East near 12300 South when he wiped out and his board went into the street.
Witnesses say Delgado went out into the road to recover his board, but slipped and fell. Moments later, police say an SUV rounded the corner and hit him, killing him on impact.
While the family mourns the loss of their son and brother they say they want others to think before jumping on a skateboard.
Benjamin's sister Sara Delgado cautions, "Just to be careful, and cars to slow down. I know it's summer and a there's lot of people on the streets. Just watch out, you know, for people playing in the streets, even if it's on a skate board."
She remembers of her brother, "He loved music. He like playing guitar; singing with my sister." But most of all, family members say Benjamin Delgado loved skateboarding. He was even designing his own line of boards. "He was really excited about it," Sara adds.
Sgt. Scott Peck with the Draper City Police Departments suspects, "he was probably dead the instant he was hit."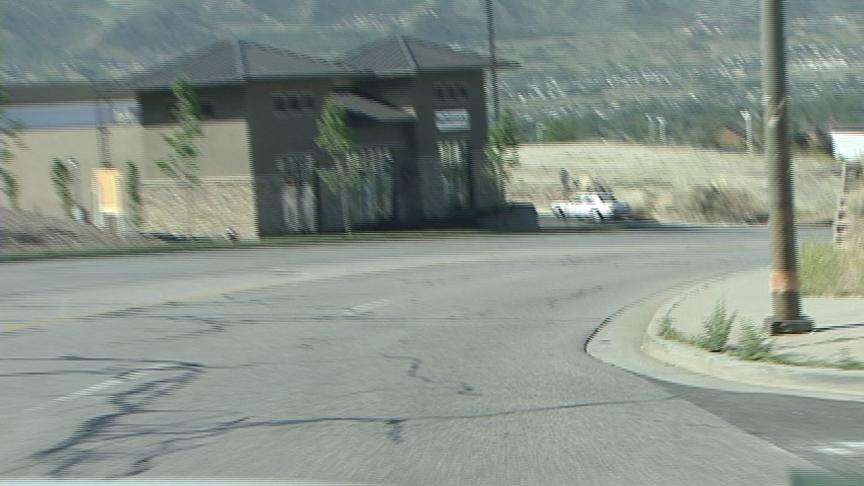 Police say the sharp curve and dark driving conditions contributed to the accident. Rick Hermin, the General Manager of the Einstein Bros. Bagels on the road where the accident happened says, "1300 East is pretty heavily traveled road. I think a lot of people use it a lot as an alternative to the freeway. So people come pretty quickly down this hill and with that blind corner it's pretty dangerous. I just think that mostly people need to slow down."
There's also the issue of safety gear. Delgado's family says he never wore a helmet.
Jess Gomez, a spokesperson for LDS Hospital, says they are seeing more injuries from skateboarding and motorcycle accidents. Delgado's death represents a growing trend over the past five to ten years of an increase in the number of serious head injuries.
Many of the head injuries could be prevented by wearing the right safety gear. "It really is such a basic thing we can do to protect our safety and well-being, but I don't think enough of us take it seriously enough," Gomez adds.
Sgt. Peck says, "Most of these impacts are with the palms of the hands and then the head. Or they go back and it's just the back of the head. It doesn't take much of an impact to cause serious trauma."
Officers have tips for anyone getting on a skate board. The first, is to always check your surroundings and be aware of what's going on around you. The second, is to always wear protective gear, especially a helmet. Helmets can save lives. And also, if you're crossing the street remember to look both ways; a simple rule not to be forgotten.
Police are awaiting the results of a toxicology test to see if alcohol was involved. A very sad accident but a very good reminder for skateboarders today.
×
Related links
Most recent Utah stories