Estimated read time: 1-2 minutes
This archived news story is available only for your personal, non-commercial use. Information in the story may be outdated or superseded by additional information. Reading or replaying the story in its archived form does not constitute a republication of the story.
SALT LAKE CITY -- Scouting Magazine has issued an apology to readers of its publication for publishing a photo of two scouts posing with Baltimore Ravens cheerleaders.
The photo was included as part of a photo essay on some of the activities of this summer's National Jamboree at Fort A.P. Hill, Va. The cheerleaders are dressed as they might be during a regular game.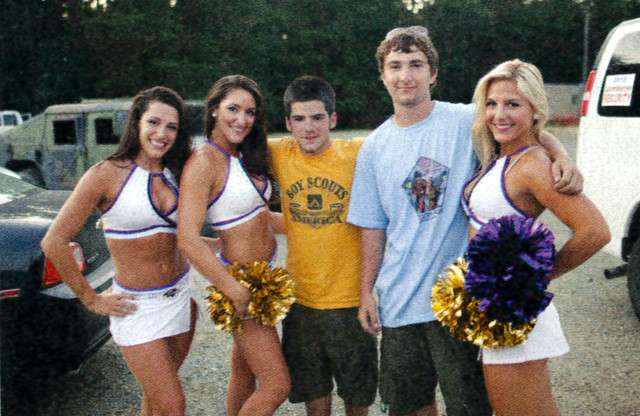 It's prompted some complaints to the magazine and its editors. In a statement sent to KSL, the editors say they've carefully reviewed the feedback they've received and have determined the photo should not have been published.
"The opinions of all Scouting Magazine readers are respected. We hold ourselves to the standards of the Scout Oath and Law, and it is never our intent to offend any reader," the statement said. "We are taking steps to replace the photo in our electronic media and we will certainly consider all comments on this issue in the planning of upcoming issues of Scouting Magazine."
A spokesman for the Great Salt Lake Council said to his knowledge no one had complained to them. The photo prompted various reactions from people at Sugarhouse Park.
"I don't see anything offensive about it," said one woman who was at the park with her grandchildren. Others, though, said it looked like the kind of image that should be in a beer commercial, not in the pages of Scouting Magazine.
The magazine is distributed to Boy Scout leaders around the country.
E-mail: mgiauque@ksl.com
×
Most recent Utah stories