Estimated read time: 1-2 minutes
This archived news story is available only for your personal, non-commercial use. Information in the story may be outdated or superseded by additional information. Reading or replaying the story in its archived form does not constitute a republication of the story.
Sarah Dallof ReportingPolice believe a car burglary suspect was able to escape handcuffs then steal a police car. The man is accused of driving through a West Valley neighborhood in the stolen police car with lights on and sirens blaring.
It all started when a attentive West Valley Police officer says he noticed two people breaking into cars at the USANA Amphitheater. Twenty-seven-year-old Dallas Prokopis was arrested, handcuffed and put into the back of a police car while officers dealt with the other suspect.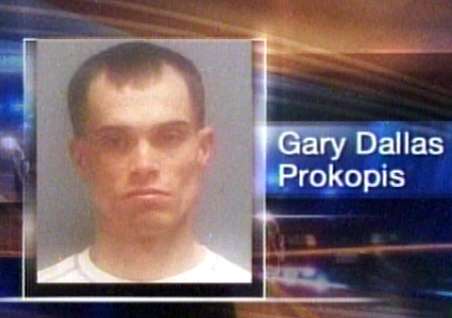 Prokopis was somehow able to slip his hands from behind his back, crawl through the car's partition and drive off into a West Valley neighborhood.
West Valley City Police Lieutenant Matt Elson told us, "My understanding is the emergency equipment was on while he was driving down the road."
A witness, Jacob Proctor, said, "When he was zooming by I thought it was kinda weird because there was just a normal car chasing after a cop, but we found out it was an undercover cop."
Police say Prokopis ditched the car in a school parking lot. They tracked him using dogs, finally locating him on top of a roof. Today he's is in jail, charged with escape, joyriding and possession of burglary tools.
Police say this isn't the first time they've dealt with Prokopis; he's been arrested in the past for stealing cars.
×
Most recent Utah stories