Estimated read time: 1-2 minutes
This archived news story is available only for your personal, non-commercial use. Information in the story may be outdated or superseded by additional information. Reading or replaying the story in its archived form does not constitute a republication of the story.
Sarah Dallof Reporting Summit County has a big problem on its hands: There's a bear with a taste for barbecue. The black bear has been spotted twice in as many weeks near homes and people.
Wildlife officials don't panic the first time the bear is spotted near homes, but if it keeps happening, like with this bear, it's time to take action. Wildlife experts say they're closing in on the bear.
The black bear is making himself at home in Summit County. He parked himself at a Jeremy Ranch apartment complex and started exploring.
Lindsay Van, who took pictures of the bear, says, "Obviously it came down for food because both my neighbor and I were cooking steak on the grill. It must have smelled something."
DWR Wildlife Specialist Steven Gray says, "Mom is not bringing them to the restaurant anymore, so they gotta find their own food." Gray believes the bear is about 16 months old and came out of hibernation in the past two months, making him like a very hungry, very curious and very big toddler.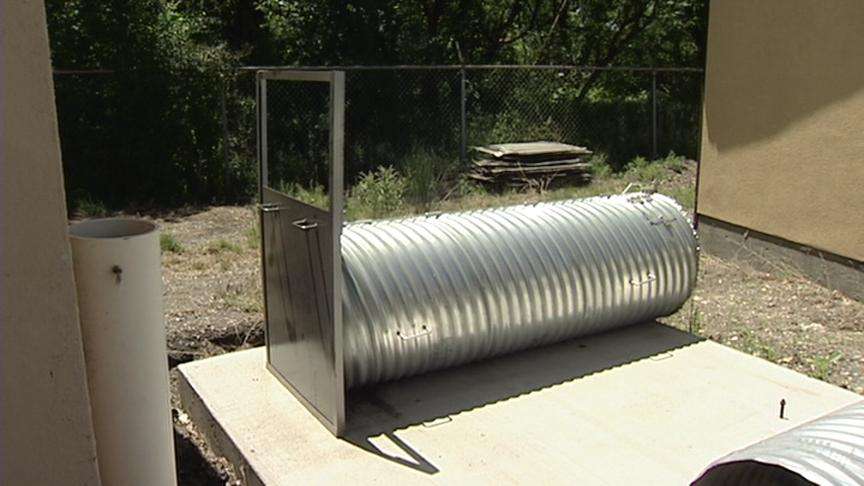 The Department of Wildlife has now placed a trap near where the bear has been sighted. According to Gray, "The best way to trap a bear? Wildlife officials say they seem to like peanut butter, bacon and doughnuts"
Gray believes the bear will wander into the trap during the next few days, but until that happens the animal's new neighbors will just have to grin and "bear" it.
Van says, "It worries me a little bit because I'm pretty sure it's going to come back. It now knows this is where it can find food or at least good smells."
The black bear could weigh anywhere from 50 to 120 pounds.
×
Photos
Most recent Utah stories