Estimated read time: 2-3 minutes
This archived news story is available only for your personal, non-commercial use. Information in the story may be outdated or superseded by additional information. Reading or replaying the story in its archived form does not constitute a republication of the story.
Courtney Orton ReportingA Utah soldier, Jesse Blamires, died on Wednesday in a helicopter crash in Afghanistan. Blamires graduated from Skyline High School. His parents live in South Jordan, where their community is showing support for the loss of their son.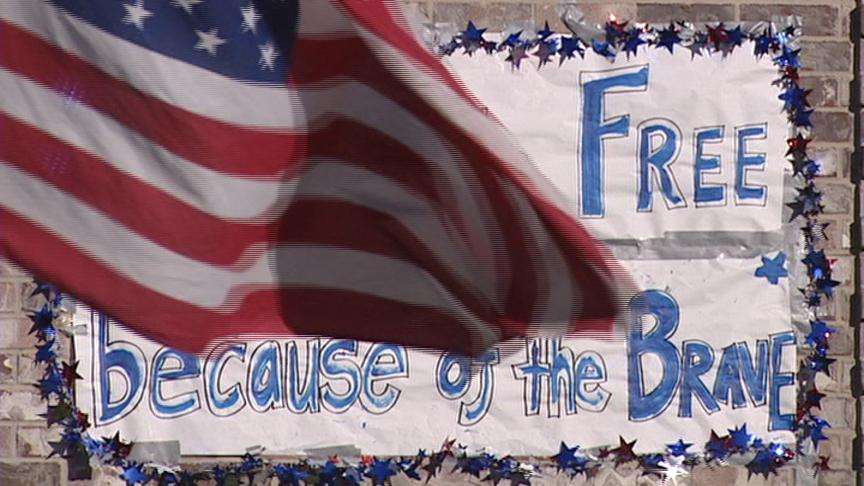 Neighbors placed flags on the Blamires' yard yesterday. They also put up a sign that sums up the neighborhood's sentiment. The sign says, "Land of the Free - Because of the Brave."
Neighbor Kay Smith says, "When we saw the flags yesterday, it just brings it so close to home because you see the pain, you feel the pain. This is someone's son, this is someone's husband, someone's dad."
Sgt. Jesse Blamires was a helicopter crew chief in the Army's 82nd Airborne Division. He was one of five U.S. servicemen killed when Taliban militants reportedly shot their helicopter down in Afghanistan.
Now the community is showing its appreciation. Neighbor Mark Fenley says, "To help unify the neighborhood, to show our support for their family, to help mourn their loss and remember again our fallen soldiers."
Neighbor Eric Hughes watched as Blamires' father Craig saw the display of flags for the first time. Hughes says, "When he pulled up and saw it, my wife was standing outside. He was looking, just stopped in his tracks; you could tell it made an impact on him."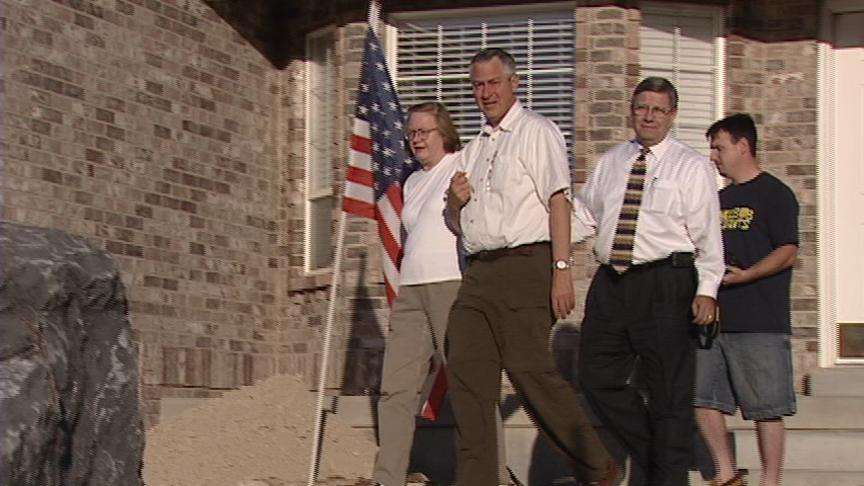 Both Craig and Sandra Blamires served in the military and say they understood their son's commitment. Craig says, "I'm very proud of him. It's with honor I stand here for my son."
The Blamires say Jesse wanted to train to become a helicopter pilot, something he wanted to do for a long time.
He leaves behind a wife and two young girls. They are currently living in Fort Bragg, North Carolina, where he was stationed.
×
Related links
Most recent Utah stories