Estimated read time: 2-3 minutes
This archived news story is available only for your personal, non-commercial use. Information in the story may be outdated or superseded by additional information. Reading or replaying the story in its archived form does not constitute a republication of the story.
Keith McCord Reporting Despite the sting from last night's season ending loss, the Utah Jazz really did have a great season! Certainly a lot better than most people thought when it began.
Fans are a bit down today, but the future looks bright in a number of ways--assuming the core group of players will return. This playoff run put Utah and the Jazz "on the map" again around the country, and the team should be a force again next season.
After 51 wins, and going three rounds deep into the playoffs, the Jazz season has ended. Seeing it come to an end is kind of sad, but for the organization, it means good things ahead.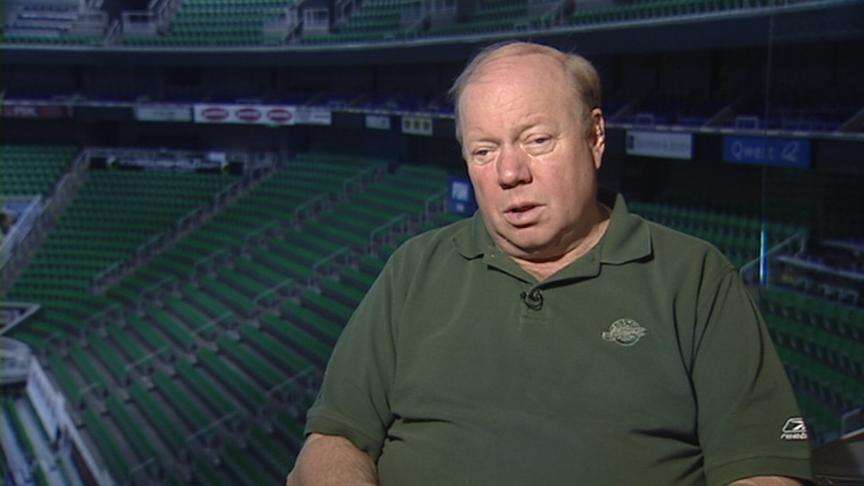 Before this series began, Jazz owner Larry Miller explained the dollars and cents of what the playoffs mean--and for next season, it means season ticket sales are up. Miller says, "In the last month or so, we had season ticket sales for next year. New season ticket sales are somewhere over $3,200." That's a 15-percent jump over last year, and the retention rate of existing season ticket holders is nearly 95 percent.
Miller says no matter how the team has played the last few years, the fans have always been terrific. "Even with those down years, on a relative basis, we've had terrific support in years when it just boiled down to just loyalty and enjoying the Jazz, rather than just coming to see the Jazz win."
The average fan might think that Miller has made a bundle during these playoffs, but running and owning a professional sports franchise isn't cheap. Two years ago, Miller and his staff made a $253-million commitment to acquire and keep players like Boozer, Kirilenko, Okur, Giricek and Arroyo.
Miller has owned the Jazz for 22 years. It is worth more than it was then, but only if he sells it, which he has no plans to do. By the way, he says he really likes the make-up of the team, and really hopes they all return next year.
×
Most recent Utah stories