Estimated read time: 2-3 minutes
This archived news story is available only for your personal, non-commercial use. Information in the story may be outdated or superseded by additional information. Reading or replaying the story in its archived form does not constitute a republication of the story.
Alex Cabrero Reporting There's a happy ending to what could have been a sad, tragic story. A father and his son-in-law went hiking Wednesday in the Deseret Peak Wilderness, in Tooele County. When they didn't return, their family called for help.
No matter how many more chopper rides Daniel Baird may take in the future, it's the one Thursday he'll never forget, especially because his wife was waiting for him, to give him the hug of his life. Baird was hiking in the Deseret Peak Wilderness and suffered a broken wrist and sprained ankle after falling.
Tooele County Sheriff Frank Park said, "He fell, actually down a chute, a very treacherous chute. Stopped his fall, that's what broke his arm."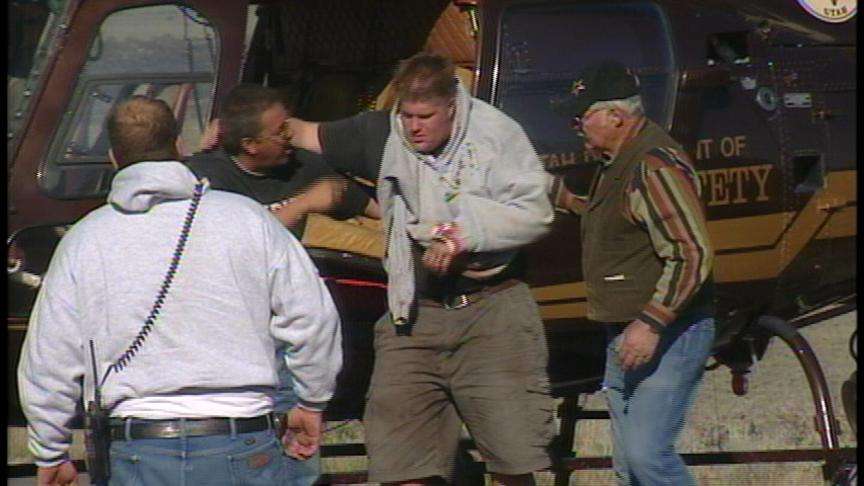 Fortunately, Baird was with his father-in-law, Jeffrey Davis, who just happens to be a physician's assistant and is wilderness medically trained.
"I feel kind of helpless really because there's nothing I can do," Elizabeth Baird, Daniel's wife, said just a few hours before they were found.
The two went for a hike Wednesday morning and were supposed to be back at night. At one point, they called to say they made it to the top and were on their way down, but that was the last their family had heard from them.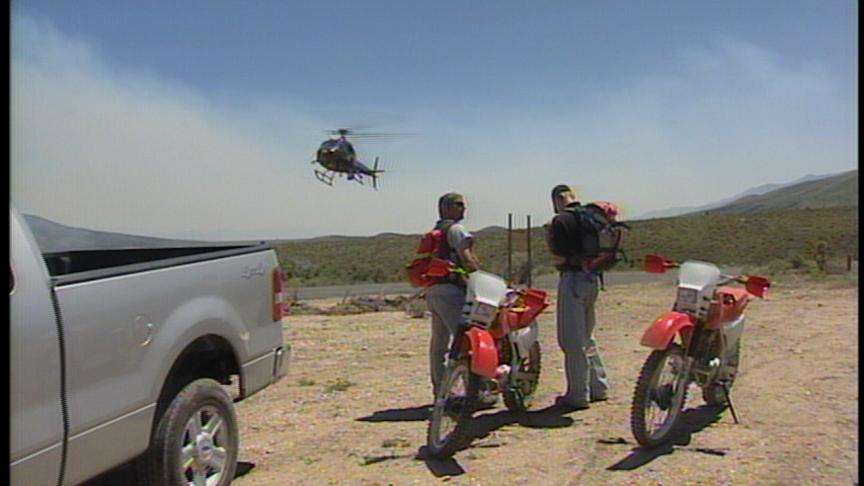 So the family called for help, and early Thursday morning, the search began. They took a different route down to try and avoid a snowfield and got in trouble when Baird fell. At about 5:45 Thursday afternoon, they were found.
The family is from the Stockton area. An ambulance arrived to take them to the hospital, but they didn't take it; they chose to drive themselves instead.
The two men did have working cell phones on them at the time. Authorities were concerned because there is no cell coverage throughout most of the area and temperatures dropped below freezing at the summit overnight.
The men were not dressed appropriately for the cold, but they did have backpacks filled with water and other supplies.
(The Associated Press contributed to this report.)
×
Most recent Utah stories