Estimated read time: 2-3 minutes
This archived news story is available only for your personal, non-commercial use. Information in the story may be outdated or superseded by additional information. Reading or replaying the story in its archived form does not constitute a republication of the story.
MURRAY -- Murray police are questioning a man they believe was involved in a fatal hit-and-run accident over the weekend.
Investigators say they took the 19-year-old male into custody Monday evening without incident. He was questioned at Unified police headquarters, next to Salt Lake County Jail. He has not been arrested.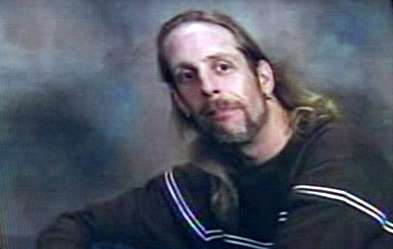 Unified police also seized the car they say hit and killed 43-year-old James Waggerby Sunday morning. They say information led detectives to a Taylorsville home, where the car was parked.
Investigators say the man had attempted to fix the damage on the car and it was well-hidden.
Police say the driver of that car was going west on 4500 South early Sunday morning when he hit Waggerby near 350 East. Waggerby was on the road when he was hit, and it was dark; but based on the evidence, police say it's likely the driver knew he or she had hit something large.
At the accident site, investigators also found a unique piece of equipment that had been added below the vehicle's front bumper. It fell off upon impact.
"After an analysis of the car, then they made the determination that the damage matches the incident and some of the parts that were recovered at the scene also match this vehicle," said Unified police Lt. Don Hutson. "That gave them probable cause to seize that vehicle."
Following the accident, passersby called police reporting debris in the road. Responding officers discovered the body. They say it's unclear how many times Waggerby had been hit or if he was hit by other vehicles that went by after the initial impact.
On Sunday, Waggerby's family talked to KSL and said he walked around the area often. They said he was going to visit friends.
Police have not released the name of the suspect or the exact location involved Monday night.
-----
Story compiled with contributions from Nicole Gonzales, Sandra Yi and Nkoyo Iyamba.
×
Related stories
Most recent Utah stories