Estimated read time: 2-3 minutes
This archived news story is available only for your personal, non-commercial use. Information in the story may be outdated or superseded by additional information. Reading or replaying the story in its archived form does not constitute a republication of the story.
Kim Johnson reportingMedical experts say more than 10 million women have eating disorders. But doctors are seeing a disturbing new trend -- eating disorders striking a new generation.
Most of us have heard about anorexia or bulimia. But what you may not know is that eating disorders do not come with an age limit.
Dot Pexton: "Usually when it's talked about, the attention is more for younger girls. People think this can't happen to you later."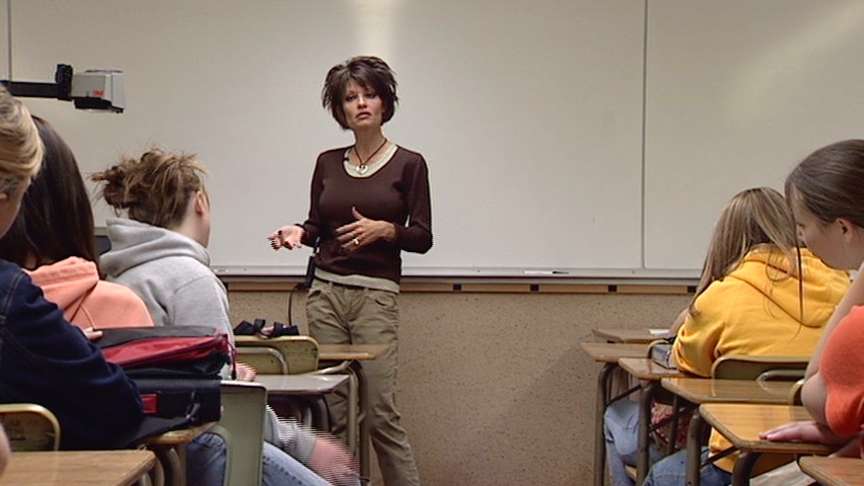 But it can, and it does. Dot Pexton, 62, is a wife, a mother, a grandmother. She never thought she would suffer from an eating disorder.
Dot Pexton: "I thought I just had a lot of willpower and self-control."
But that self-control quickly spiraled out of control.
Dot Pexton: "I started thinking, 'I am never thin enough,' and to myself I looked heavier than I really was."
Praise and compliments only added to her obsession. Even doctors didn't seem concerned at first.
Dot Pexton: "The doctor would say, 'You need to put on ten pounds.' He wouldn't say why, other than, 'You'd look better.'"
But an eating disorder usually isn't about looks, or food. It's about pain and control.
Dot Pexton: "I felt like I didn't have much control in my life. This food, eating and exercise became something I could control."
In recent years doctors and therapists have seen new faces. They're no longer treating just teenagers, but more middle-aged and elderly women, than ever before.
Cheryl Moulding: "Even if I wanted to eat, I couldn't do it."
Cheryl Moulding, 52, says the hardest part was stepping outside the role of "mom." Nancy Clements, 39, agrees. Anorexia dominated her.
Nancy Clements: "There is so much pressure to have a perfect... everything."
But why would older women be so suceptible?
Bobbi Carter/ LCSW: "It's a time when a bunch of changes are happening at the same time. The kids are growing up and going off to college. So they are not as busy at home."
Bobbi Carter: "It becomes, 'Where do I fit in?' Especially if it's a lifelong of needing to be needed. 'Where do I go?' So, it's like this emptiness."
According to Dr. Harold Frost, lack of detection is a big problem.
Dr. Harold Frost/ Center for Change: "It seems like big groups of people have their head in the sand. They just don't want to address the issues."
But Frost says patients can recover. There is hope and life after an eating disorder.
Dot Pexton: "Every day I am so grateful for my life and my body. Now I don't want to do anything to go back to where I was."
Experts describe the typical eating disorder patient as highly motivated and very sensitive, someone who aims to please others -- qualities which only fuel this deadly disease.
×
Related links
Most recent Utah stories