Estimated read time: 2-3 minutes
This archived news story is available only for your personal, non-commercial use. Information in the story may be outdated or superseded by additional information. Reading or replaying the story in its archived form does not constitute a republication of the story.
Amanda Butterfield ReportingThe government has put a man on quarantine from a rare and dangerous strain of tuberculosis. Meanwhile, the Provo School District is dealing with a T.B. case of its own and is testing hundreds of students to make sure no one else has it.
Tuberculosis is a potentially deadly infection that can affect the lungs, as well as the lymph, circulatory and central nervous systems. Only about 10 percent of those infected ever get sick, but a student at Provo High School did.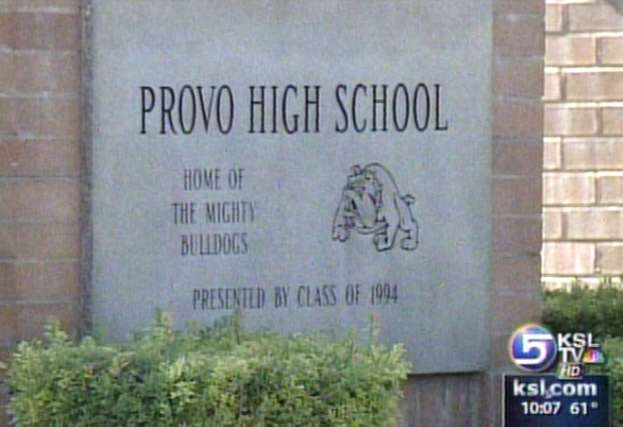 The Provo School District isn't used to dealing with active tuberculosis cases. Principal Greg Hudnall said, "In my 23 years as principal and 10 years at office, we've never been aware of an active T.B. case."
The school district was notified by the Utah County Health Department that a high school student was sick with an active case of T.B. It's when the bacterium is active that it's contagious.
"Our administration put together a list of all of the students who may have been in contact with that student," Hudnall said.
Those students and their parents received a letter advising the students get a free test for T.B.
Dr. Joseph Miner with the Utah County Health Department said, "We're keeping a list, we do want all 250 to be skin tested."
Dr. Miner says most of the students are considered low risk but is offering free tests for them at the health department just in case. Miner also adds the county sees about four cases a year of active T.B.
Fortunately, the county has never seen a strain of T.B. like the one the Centers for Disease Control is dealing with. A man with a rare, dangerous strain of TB has been quarantined by the government. The drug-resistant strain is very serious and, in some cases, has a 50 percent mortality rate.
The Provo High student has the more common strain of T.B. that is easily treated with drugs and he's going to be OK. The Health Department does expect some of the students to test positive for T.B. because some people carry it and it lies dormant and never becomes active. For those who do not test positive, they are being asked to be tested again in a few months.
×
Most recent Utah stories