Estimated read time: 2-3 minutes
This archived news story is available only for your personal, non-commercial use. Information in the story may be outdated or superseded by additional information. Reading or replaying the story in its archived form does not constitute a republication of the story.
Richard Piatt Reporting The State Board of Education decided not to implement the tuition school voucher program. The decision came after an emergency meeting this afternoon designed to speed up a court decision on the issue.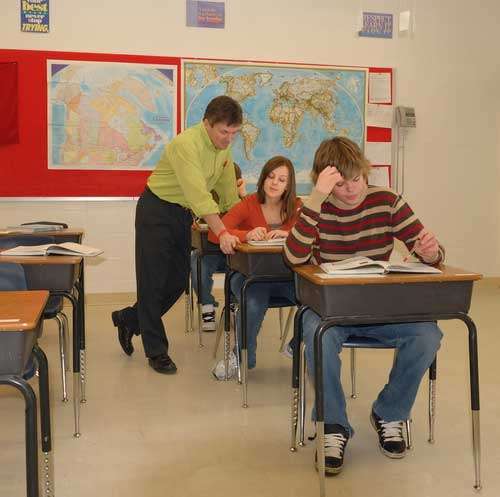 At least two members of the state board of education were frustrated enough to say so in this open meeting. It's because the immediate future of tuition vouchers is in their laps. But the board has been stymied by multiple legal opinions, pending court actions, and public pressure.
State Board of Education Chairman Kim Burningham says, "Our purpose here today is to create greater clarity."
Its origins go back to the Legislature, which passed two voucher bills. Only one is subject to the recall vote in November.
An anti-voucher attorney told the board a voucher program hinges on both bills. Attorney Alan Smith says, "They have to be done together, and it's impossible to do that otherwise."
But Utah Attorney General Mark Shurtleff disagrees. And he told the board, which is legally his client, his opinion is to start the voucher program. "I think the client needs to understand that they have a responsibility and there are consequences to not following the law," says Shurtleff.
In the meantime, there is confusion over whether a voucher vote this fall will decide on one bill versus another, or if it's a "yes" or "no" on the voucher program.
Representative Sheryl Allen petitioned the board to speed things up. She says, "I think it's a good way to get clarity on the issue because no matter how you feel, for vouchers or against vouchers, the voters want clarity."
There is frustration from a pro-voucher group, who thinks implementation delays have been deliberate. Leah Barker of Parents for Choice in Education says, "Here you have Kim Burningham charged with implementing the law, but also in charge of the petitions. And it's a huge conflict of interest, and they're just playing politics with kids' futures."
The board members in favor of the vote say their action will speed up a court case that is also pending on vouchers.
Other board members are worried about ignoring the attorney general's recommendation to implement the law.
×
Related links
Most recent Politics stories