Estimated read time: 2-3 minutes
This archived news story is available only for your personal, non-commercial use. Information in the story may be outdated or superseded by additional information. Reading or replaying the story in its archived form does not constitute a republication of the story.
Jed Boal ReportingHistory was made this week as Guinness World Records hosted the first annual International World Records Day. There are a lot of wacky world records out there and one woman in Utah has set the "board" very high with her unique talent.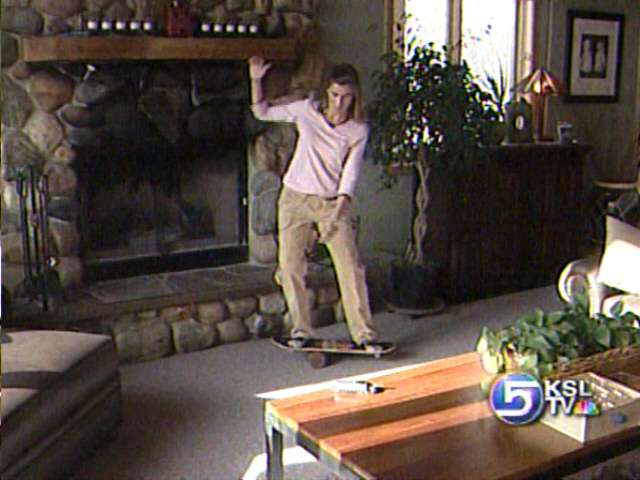 Just about everybody's an expert at something, even if it's a talent extremely obscure. We caught up with a Salt Lake woman whose balancing act is unrivaled, so far. Cricket Braun balances brilliantly on her Bongo Board.
Cricket Braun, Bongo Boarder: "Maybe it's good balance."
In fact, she's better with a Bongo Board than anyone who's ever taken a turn. But she certainly did not set out to set a record when her kids got the board last Christmas.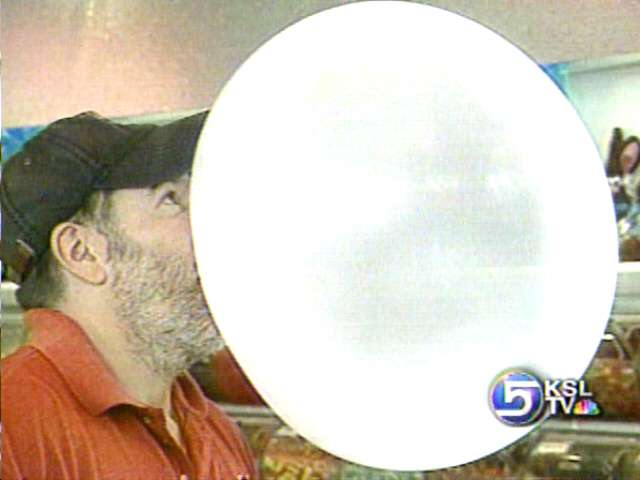 Cricket Braun: "I realized one night I had stood on this three or four hours waiting for my husband to come home."
Braun went to the Guinness World Record website and discovered no record existed. The preschool teacher got the forms that spelled out the rules and this summer she had a party so friends could witness her feat. After an hour-and-a-half the board hit the floor.
Cricket Braun: "Most people can do it for a few minutes, then they get distracted or they fall off."
Braun says that her hour-and-a-half record is an invitation for anyone else to try to break it, and if they do, she'll get back on her board and set a new record.
Cricket Braun: "Someone will attempt to break it, some teenager out there. Then I'll have to regain my title, and I will."
Plenty of people claimed their Guinness fame this week. Aaron Studham has the tallest Mohawk on record at 21-inches.
Aaron Studham: "I try to wash it every day, keep it clean. That helps."
Largest bubble gum bubble was 20 inches with three pieces of bubble gum. The bubble was twice the size of Chad Fell's head when it popped, the bubble that is.
So Braun joins an elite echelon among people who truly persevere. And who knows, she could even spur a resurgence in the popularity of the bongo board.
Cricket Braun: "A lot of our neighbors are getting bongo boards. Our teenage neighbor has three of them. I try to get him to compete with me on the bongo board, but, you know, he recognized my talent immediately."
The Bongo Board, or balance board was popular in the 60's and 70's as a toy. It's apparently becoming popular again among skiers, surfers and any other athletes fine-tuning their balance. As for the record, Cricket Braun says she'll go as long as it takes to keep that record.
×
Most recent Utah stories