Estimated read time: 2-3 minutes
This archived news story is available only for your personal, non-commercial use. Information in the story may be outdated or superseded by additional information. Reading or replaying the story in its archived form does not constitute a republication of the story.
Sam Penrod ReportingThe holiday weekend proved to be relatively safe for those traveling. The Utah Highway Patrol believes stepped-up enforcement on the roads may have helped.
More troopers and the "Click It or Ticket" seat belt campaign were a big part of the weekend. The extra attention to safety may have paid off. So far only one fatal accident has been reported in Utah during the holiday weekend.
A 26-year-old woman from Florida, who was visiting family in Utah, lost control of her pickup truck on I-15 in Utah County this afternoon and crashed into the cement barrier.
Gregory Holley of the Utah Highway Patrol said, "She was not wearing a seat belt and was ejected from the vehicle."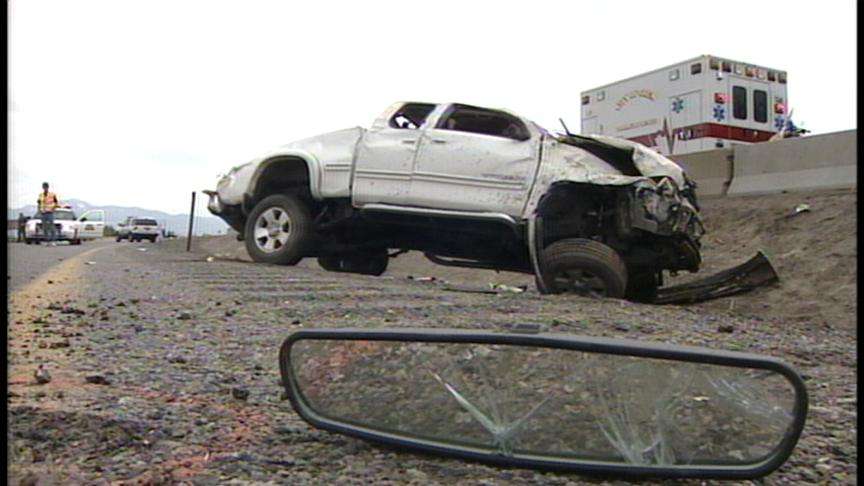 Rebecca Davis was the only person in the pickup and was killed in the crash. Investigators are looking to see if prescription drugs or alcohol found in the truck were a factor in the accident.
The northbound lanes of the freeway were shut down for 30 minutes, and traffic was backed up for six miles.
Overall, though, the Utah Highway Patrol believes more troopers on the highways this weekend helped with safety.
Sgt. Glen Porter of the UHP said, "I think it plays a big factor. The more officers we have, it improves highway safety."
The big focus this weekend for troopers was on drunk drivers and the "Click It or Ticket" seat belt campaign.
"We've been focusing on impaired drivers, and we've also been focusing on the seat belt, and of course the other violations that contribute to the crashes," Sgt. Porter said.
With Memorial Day comes the beginning of the summer travel season. Troopers remind all drivers that basic precautions will help to keep them safe on the road.
"Always buckle up and be a considerate driver, slow down and don't be in a rush," Sgt. Porter advises.
An estimated 300,000 people were on the road in Utah this weekend, despite high gas prices.
- - - - - -
×
Related links
Most recent Utah stories