Estimated read time: 2-3 minutes
This archived news story is available only for your personal, non-commercial use. Information in the story may be outdated or superseded by additional information. Reading or replaying the story in its archived form does not constitute a republication of the story.
Keith McCord ReportingThe Utah Jazz get a much needed win against the Spurs as the Western Conference Finals return to Utah. The Jazz beat the Spurs 109-83.
If you've attended a Jazz game at EnergySolutions Arena, you know how loud the crowd can get at times and during the playoffs, it's even louder! Even the network TV announcers talk about the noise.
It's game three of the Western Conference Finals. The Jazz are back in Salt Lake for their first home game against the Spurs.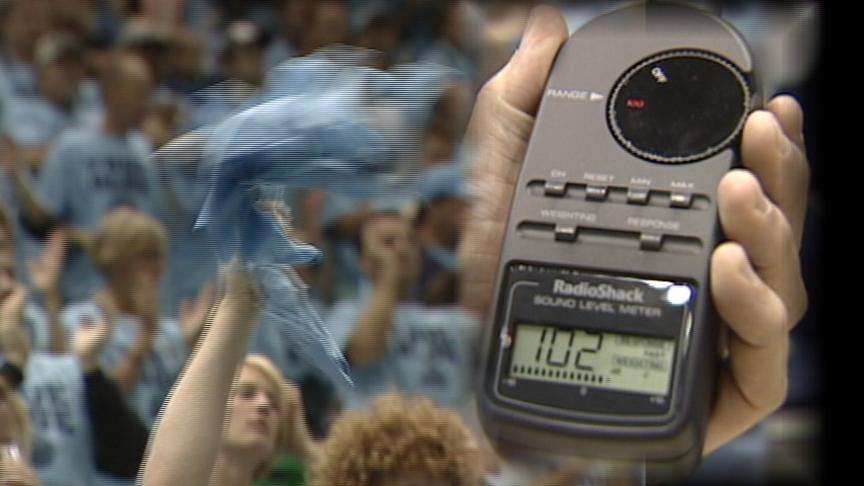 The fans want the team to know they're behind them. They show their spirit by being loud. We wanted to find out just how loud the crowds get. We used a decibel meter to measure noise levels. When the team introductions were made, the meter shot to 109 decibels.
The EnergySolutions Arena, formerly the Delta Center, has a long reputation for being a noisy place to play. Jazz owner Larry H. Miller says, "I think, in general the fans are closer to the arena, to the playing floor compared to other arenas, so it just seems to hold and contain the sound."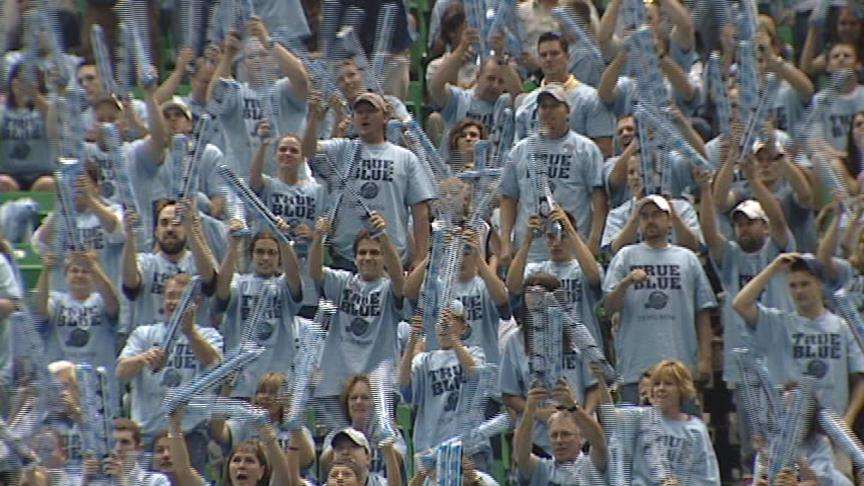 For some perspective on how loud the place is, here is a look at some other decibel readings. A normal conversation will register about 65 decibels. Heavy automobile traffic is a little louder at 85 decibels. A rock and roll concert figures about 110 decibels, which is just a little lower than a jet plane taking off from a hundred yards a way; that measures about 120 decibels. The crowd at EnergySolutions may not hit that number, but if there's a late-in-the-game three-pointer, they'll get close.
Last week, Miller told KSL of a comment made recently by Diane Stern, wife of NBA Commissioner David Stern. They attended a game here a couple of weeks ago. Mrs. Stern mentioned how loud the arena was. Miller's responded by saying that was interesting. He said, "I don't know why that is. Maybe it's the acoustics. And I went through a few things, and she said, 'it's the fans!' And I said, 'OK.' I think the fans would like hearing that." That's certainly a nice compliment from the commissioner's wife.
By the way, the so-called "threshold of pain" for the human ear is 140 decibels.
×
Most recent Utah stories