Estimated read time: 2-3 minutes
This archived news story is available only for your personal, non-commercial use. Information in the story may be outdated or superseded by additional information. Reading or replaying the story in its archived form does not constitute a republication of the story.
Alex Cabrero ReportingThere might be more people fishing this weekend than any other weekend in the year because it's a holiday. There's a brand new place to catch fish, and it just opened today.
You certainly can't keep this Herriman fishing hole a secret, but that's only because it's a man-made pond designed just for fishing.
It's called a community fishing pond, something that is becoming very popular throughout Utah, especially for teaching children all about the sport.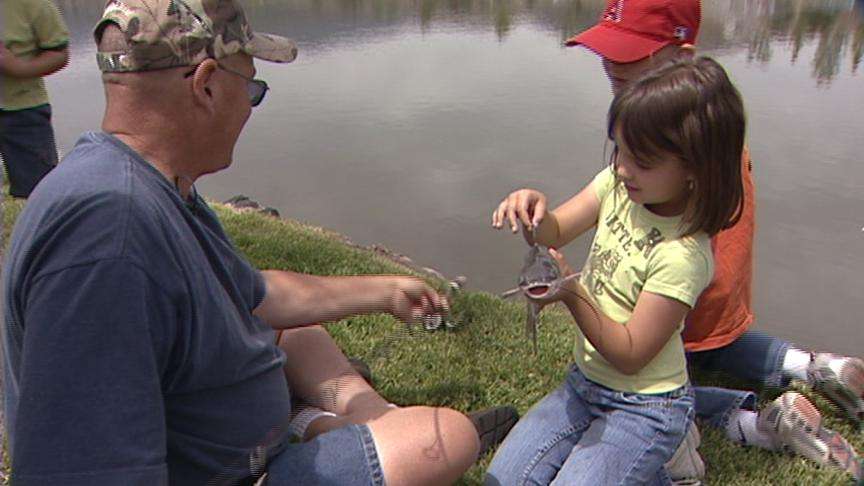 If Ron Powell only had a few hours left to live he would spend it fishing. Powell says, "Just enjoy spending the time with my grandkids. I love them."
All day Saturday was spent just fishing. Ron's granddaughter Emily likes to fish at the brand-new fishing pond in Herriman. She says, "It's really fun to fish." Ron says, "We've been waiting for this one to open because we knew it was gonna be a good day."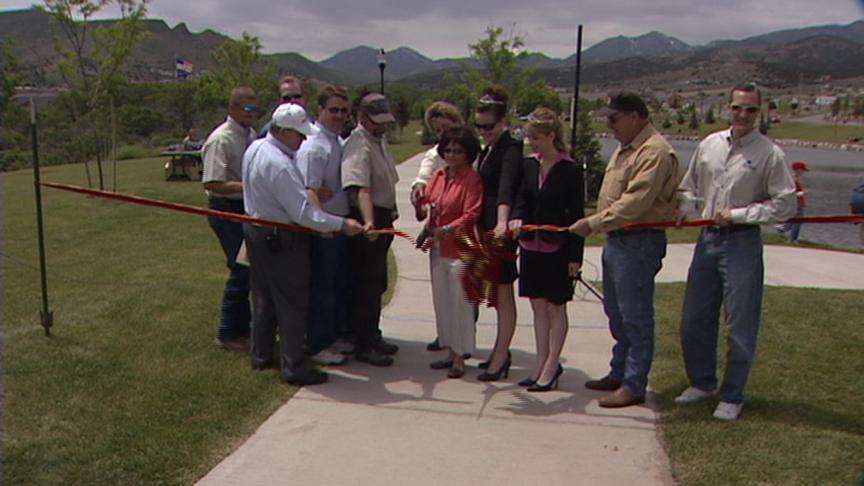 Herriman officials and the Division of Wildlife Resources officially opened The Cove at Herriman Springs Pond this afternoon. The Cove is the 44th such community fishing pond in Utah.
Six years ago, there were only 21, but the popularity of these types of ponds has cities all across the state making space for them.
Drew Cushing from the Division of Wildlife Resources says, "We have families, we have kids. Kids, fishing, and outside, you can't get any better than that." Fisherman Steve Hansen says, "I think it's a great idea, especially for people who can't get out into the hinterlands and do some fishing. This is a great way to expose them to some fishing."
You don't ever have to worry about this pond running out of fish. The Division of Wildlife Resources constantly stocks this pond, so fisherman will always have something to catch.
Emily was happy because she caught some catfish. "You've got to be there for the kids," says Ron. He says do whatever it takes to bring them to the community fishing pond.
The new Herriman pond is open to anyone, but you need a fishing license to fish there. You're allowed four fish a day, but you can keep the memories forever.
×
Most recent Utah stories