Estimated read time: 2-3 minutes
This archived news story is available only for your personal, non-commercial use. Information in the story may be outdated or superseded by additional information. Reading or replaying the story in its archived form does not constitute a republication of the story.
Alex Cabrero ReportingSome Navajo Indians live in conditions many of us wouldn't even consider. The hardships of basic necessities are unthinkable. To them, though, it's not so much an inconvenience, it's just life. Now, one simple idea is going to change things for them.
Turn on the faucet and you have water, simple as that. However, if you live in one of the most remote places in America, where there is no plumbing, there's no water, even then, some Navajo Indians didn't consider that a hardship. Now, though, looking back, even they might wonder how they did it.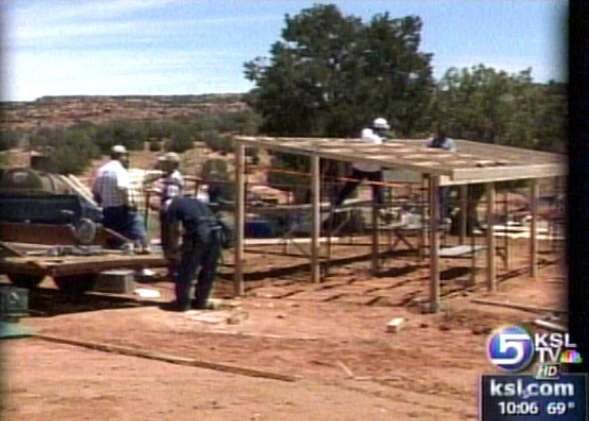 If time could actually stand still, it would probably stay with the folks living on Piute Mesa.
Hank Stevens, from the Navajo Nation, said, "They learn how to endure in this harsh environment."
Harsh doesn't even begin to describe it. In that part of the Navajo Nation in southern Utah, there is no electricity, no phones and certainly no running water.
"During the monsoon season, when the roads get washed out, they might be stranded over here for a month at a time," Stevens said.
And the roads aren't in the best conditions to begin with, but it's those roads they have to travel, nearly 40 miles round-trip, just to fill containers with water. That's considered normal, but now normal is going to mean something brand new.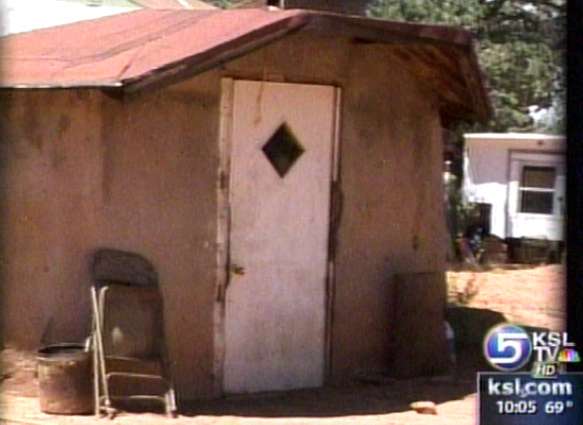 Fred Black has made that all-day water trip. Now all he has to go is to his backyard.
Wayne Urie, with the Natural Resources Conservation Service, says, "A simple thing like this rain-catching structure can help people who haven't had that water available to them."
A federal grant from the Natural Resources Conservation District will pay for rainwater-catching structures. It's actually pretty simple.
Urie explains, "It rains, and the water catches on the roof of this structure, runs into a simple rain gutter, and then the rain gutters pipe into a storage tank."
Seven of those structures are being built with the $12,000 grant the Navajo Nation received, and already, there's been a request for 14 more.
Black likes the new system because no way was he, or anyone there, going to move just for convenience.
Stevens says, "It's home to them, regardless of what kind of environment, and how harsh it is, this is their homestead. They'll stay here."
It doesn't rain too often on Navajo Nation land, but when it does, there's a lot of it. Project engineers think this system will at the very least eliminate many of those long trips the Navajos have to make just for water.
×
Most recent Utah stories