Estimated read time: 2-3 minutes
This archived news story is available only for your personal, non-commercial use. Information in the story may be outdated or superseded by additional information. Reading or replaying the story in its archived form does not constitute a republication of the story.
John Daley Reporting It's a much-debated question: are private school tuition vouchers a good idea? Voters will get a chance to decide the issue in the fall.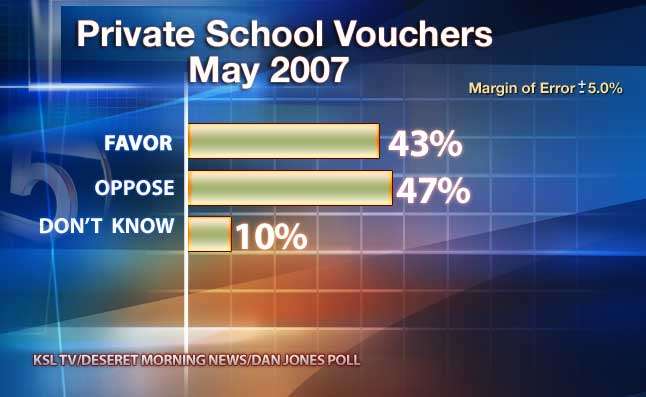 An exclusive new Dan Jones/KSL-TV/Deseret Morning News poll finds more oppose than support vouchers, but the gap appears to be narrowing.
Citizens will go to the polls in November to potentially decide the fate of private school tuition vouchers worth between $500 and $3,000 per student.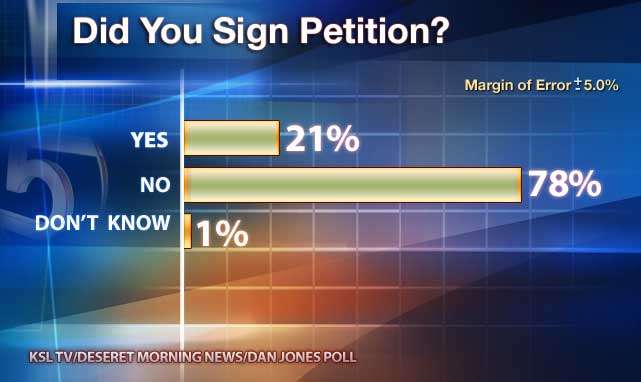 In our Dan Jones poll of 410 Utahns, 43 percent say they favor vouchers while 47 percent oppose them. If you compare those numbers to a Dan Jones poll we conducted in March you'll see the gap has narrowed. In March, 39 percent said they favored private school tuition vouchers, while 56 percent said they opposed them. The margin of error in both polls was 5 percent.
In the current poll, we also asked if those polled signed the petition that allowed the private school vouchers to be on the ballot, 21 percent say they did, while 78 percent say they did not.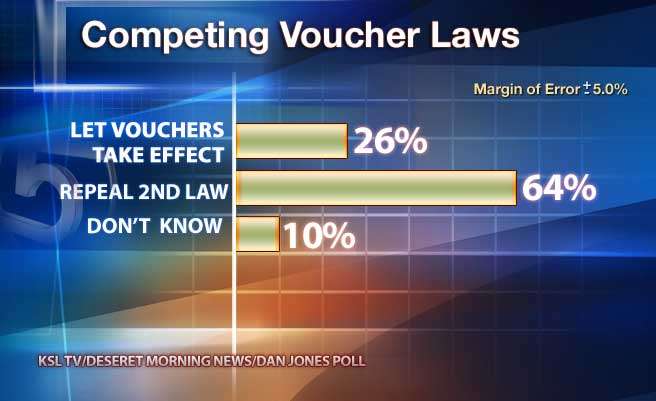 Yesterday Governor Jon Huntsman Jr. said that he, House Speaker Greg Curtis and Senate President John Valentine agree this fall's vote should be taken as an up or down vote on the voucher program itself. Huntsman said, "Ultimately, this will play out toward a vote in November and we need to respect the outcome of that vote."
Potentially clouding the situation, the 2007 legislature actually passed two voucher bills. For technical reasons, citizens can only vote on the first or main voucher law.
The next question asked, if voters reject vouchers in November what should the governor and the GOP majority, which approved the voucher law, do? Twenty-six percent of those polled say "do nothing" and allow the voucher tax breaks to still take effect. Sixty-four percent say if voters turn down vouchers then lawmakers should repeal the second voucher law thus pulling the plug on the voucher program.
For more poll results, including whether Utahns favor a special session to fix the two-voucher bill problem, check out tomorrow's edition of the Deseret Morning News.
×
Most recent Utah stories