Estimated read time: 2-3 minutes
This archived news story is available only for your personal, non-commercial use. Information in the story may be outdated or superseded by additional information. Reading or replaying the story in its archived form does not constitute a republication of the story.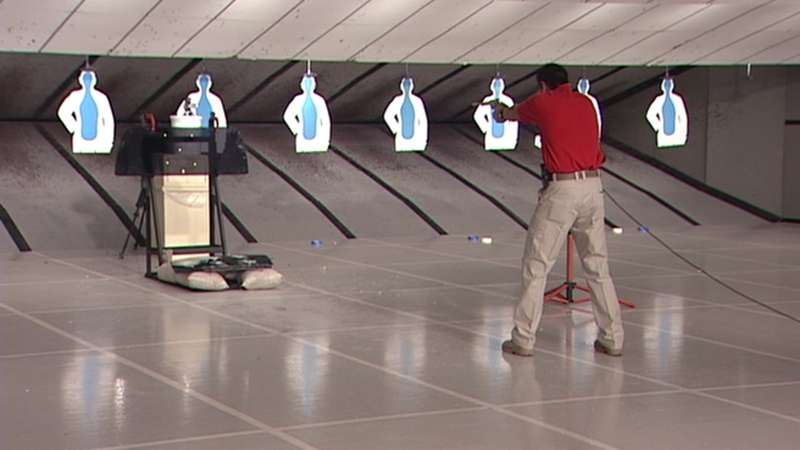 SANDY -- Police agencies and high-profile people might be interested in what a Utah company has been busy making: bulletproof glass that can go in cars. It's not cheap, but it works.
Saturday afternoon, Sandy-based High Protection Company took the glass to a shooting range to run it through more tests. Each time a shot was fired -- whether by a handgun, an M-16 assault rifle, or even a high-powered 308-round rifle -- the bullet was stopped by the glass.
"It always amazes me," said Dan Dresser, vice president of High Protection Company. "It's one of those things where you feel the impact, you hear the sounds and you see the glass shudder, but it just doesn't go though."
High Protection Company specializes in making bulletproof glass. Each time the glass is shot, the front shatters but the back side is still smooth.
"You feel little dimples where the bullets would have penetrated," Dresser said, "but the polycarbonate helped keep the glass from allowing the bullet to come through."
It's also expensive. One piece of glass for handgun protection costs well over $1,000. Outfitting a car for high-powered rifle protection can cost at least $15,000.
"It's a very expensive material, but look at what it can do. It saves lives," Dresser said.
It's composed of layers of glass, acrylic and poly-carbonate. Dresser said a client in Prague put the glass in his car and was carjacked two weeks later.
The carjacker shot at him, but the glass stopped the bullet. Shards of glass hit the carjacker, resulting in injuries sent him to the hospital.
"Most of our work is overseas, but there is an increase in demand for it here. We know as violence continues to escalate here in the U.S., there's a greater need for it," Dresser said.
E-mail: acabrero@ksl.com
×
Related stories
Most recent Utah stories