Estimated read time: 1-2 minutes
This archived news story is available only for your personal, non-commercial use. Information in the story may be outdated or superseded by additional information. Reading or replaying the story in its archived form does not constitute a republication of the story.
Ed YeatesMore than 100 people who donated their bodies for medical science over the past year were honored today at a special memorial service in Salt Lake.
The yearly tribute singles out individuals who at death make a unique kind of sacrifice. A monument on the Salt Lake Library Plaza now keeps a tally over the years of those who choose at death something rather unconventional.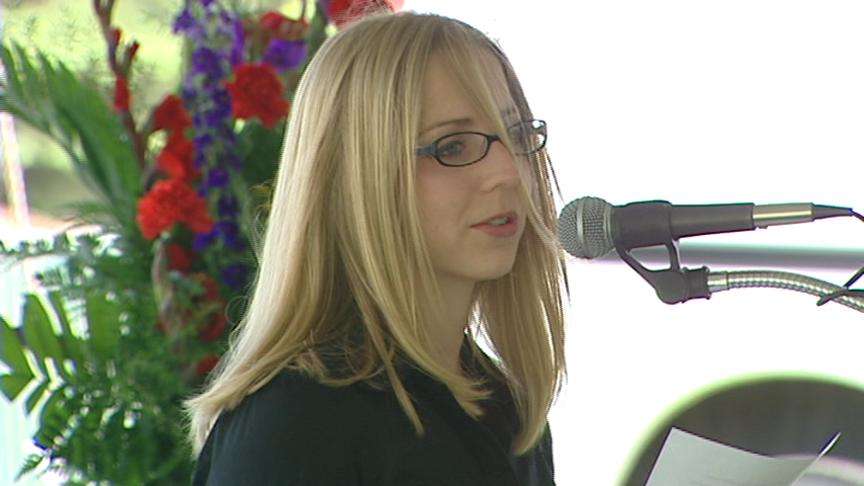 "We gather here today to remember people who each left an incredible legacy," said University of Utah medical student Stacy Oliver. Oliver and other medical students are learning the science of their profession because people donated their bodies for medical research.
In word and song, this was a special day. Cadavers may be the technical definition, but the nobility of the soul inherent in those donated bodies is what this yearly tribute is all about.
Kerry Peterson, who directs the University of Utah's Body Donor Program, says, "These research projects have led to the better and more effective tools to diagnose human malady, the development of artificial organs, limbs, joints, and even special senses."
Josh Hall's grandmother donated her body. Hall says, "And I feel her spirit, and it's not a mourning of death, but a celebration of life."
Anne Spackman's mother was also a donor. "I want to thank my mom for having the courage to question convention actually through her whole life," says Spackman.
There is a Latin phrase that hangs in anatomy labs throughout the world, saying "the deceased teach the living." And those profound lessons linger forever.
After bodies are used in research, they are cremated. The remains are given to the family, or buried in the Salt Lake City Cemetery.
×
Most recent Utah stories