Estimated read time: 2-3 minutes
This archived news story is available only for your personal, non-commercial use. Information in the story may be outdated or superseded by additional information. Reading or replaying the story in its archived form does not constitute a republication of the story.
Randall Jeppesen, KSL Newsradio Our etiquette experts bemoan a long list of horror stories.
"One night at our restaurant I had a lady at a business meeting. Big piece of green gum in her water glass. Ew, that's attractive," La Caille restaurant's Beverly Stone says.
Their advice: "Sit up straight. Don't use your fingers in picking up the food. That's why you have a knife and fork. Don't chew with your mouth open," semi-retired master butler Boris Roberts says.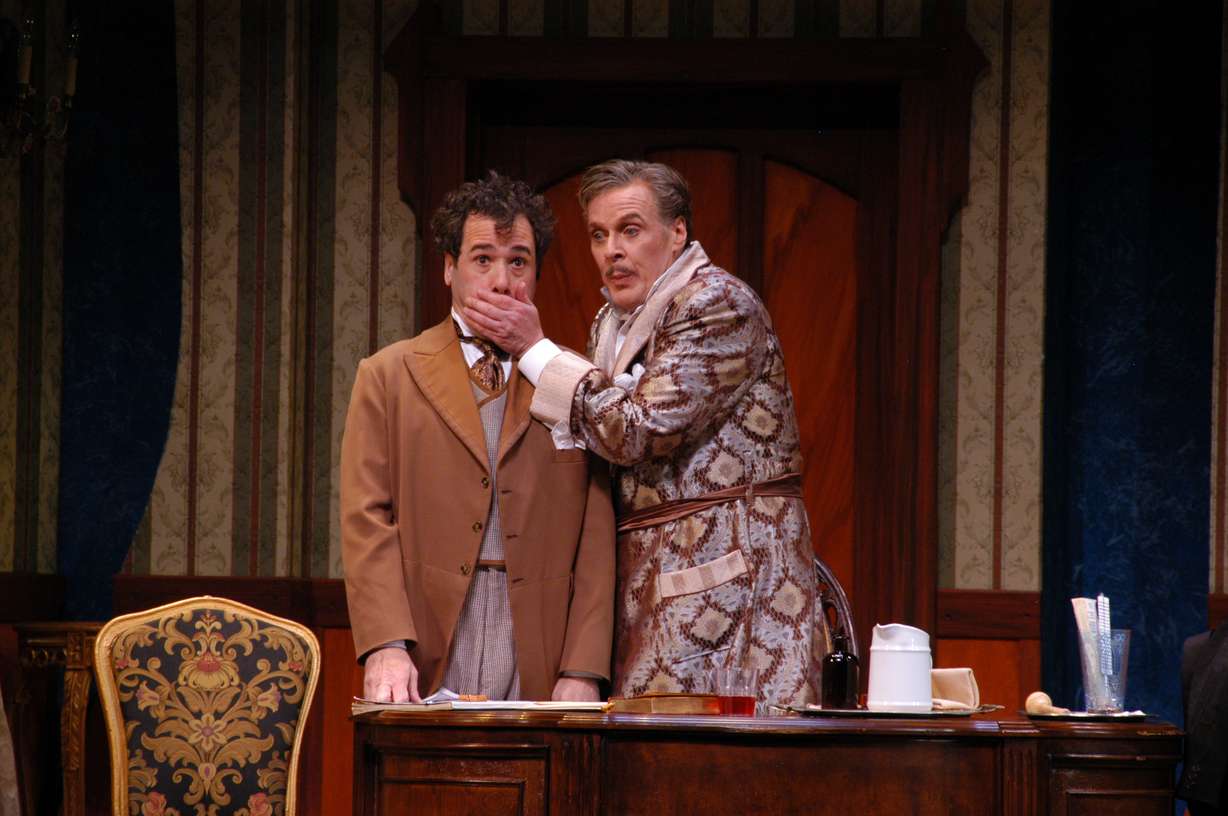 But let's leave the table and head to the theater. Pioneer Theater Company Manager Dale Dean says his number-one complaint is the dreaded performance-smashing cell phone ring. "When I see somebody come in here in a sweat outfit, which they do, they'll wear their exercise clothes, I get a little twinge." Dean adds, "It's kind of devastating. That is such a huge distraction."
Lights pop up in the audience as people text message, some even take calls. He thinks one reason it happens more is that fewer people seem to think it's rude. "It used to be when that happened, yes it would be all 20 people giving them the evil look of doom. But now maybe five would do it," Dean says.
But just because people appear to accept rudeness, BYU professor Kaye Hanson says that behavior can come back to bite you. "People are making judgments about you by the way you behave all the time," Hanson says.
Hanson teaches business etiquette and says a lack of manners can hit you where it hurts, like in your wallet through lack of promotions, or worse. He says, "A young man came into my office who I didn't know. He said to me, I have just had the perfect internship where I was fired after 12 hours. Help me not to do that again."
You don't have to wait until kids get to college. Manners experts Beverly Stone and Boris Roberts say it's very simple. "You know what, etiquette is so easy. All you do is think about the other person," Stone says. Roberts adds, "Teach your children good manners. Don't expect someone else to do it. You do it."
So the next time you head to a somewhat fancy restaurant, avoid the urge to rub the rim of your glass and make that annoying ringing sound.
×
Related links
Most recent Utah stories