Estimated read time: 2-3 minutes
This archived news story is available only for your personal, non-commercial use. Information in the story may be outdated or superseded by additional information. Reading or replaying the story in its archived form does not constitute a republication of the story.
(File photo)TOOELE — The president of a company that makes pro-marijuana movies was arrested at the Erda Airport in Tooele County after marijuana was found in the plane he last flew to Utah from California.
Pilot Christopher Iverson, 42, and Derek Shields, 26, were arrested for investigation of drug possession with intent to distribute and possession of drug paraphernalia.
Department of Homeland Security investigators had been monitoring the two men prior to the recent marijuana discovery.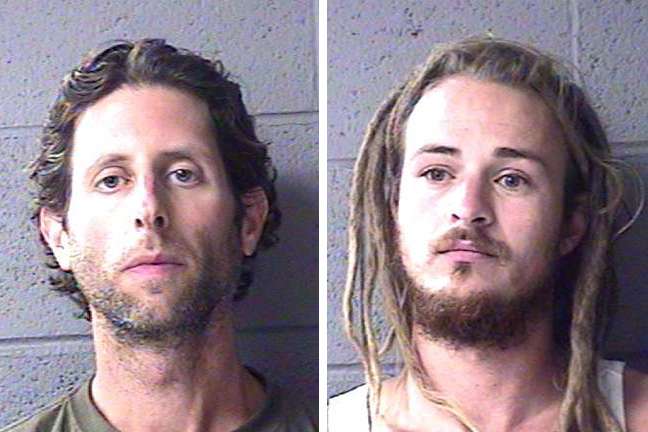 "The pilot had a prior history and the plane was flying from a known cultivation area," said detective Aaron Bird, from the Tooele County Drug Task Force.
The plane had a flight plan from Willits, Calif., to Salt Lake Airport No. 2 in West Jordan. But near Tooele it dropped off the airport radar that was tracking the plane, Bird said.
Tooele County authorities were contacted and told to check the Erda airport.
Investigators found the plane, the pilot and his passenger. Iverson did not have his medical card with him, an FAA requirement for all pilots. He and his passenger were detained while drug agents and a drug-sniffing police dog responded.
"The K9 did an open air sniff. It did indicate on the plane in two areas," he said.
The plane was searched after a warrant was obtained, and six pounds of marijuana were found inside as well as $6,500 cash in Iverson's pocket.
The marijuana amount was too small for federal charges, Bird said. But under state statute, law enforcement officers were able to seize the plane and the money.
The aircraft is registered to Enlightening Films, a company where Iverson is the president, Bird said. On the company's web page is a trailer for a movie called "The Green Goddess," which features marijuana plants and people smoking pot.
Iverson does have a medicinal marijuana card for California and a permit to grow in that state.
E-mail: preavy@desnews.com
×
Most recent Utah stories