Estimated read time: 2-3 minutes
This archived news story is available only for your personal, non-commercial use. Information in the story may be outdated or superseded by additional information. Reading or replaying the story in its archived form does not constitute a republication of the story.
Jed Boal Reporting When you think of South Jordan, you probably don't think of places to play on the water. But, that's changing very quickly with the valley's newest water rescue team training at Oquirrh Lake.
If you haven't heard of Oquirrh Lake you aren't alone. It's a new lake in the booming community on Kennecott Land and a big reason South Jordan Fire Department needs to be ready for rescues on the water.
One of the newest rescue tools the South Jordan Fire Department deploys is a rapid deployment craft, or RDC.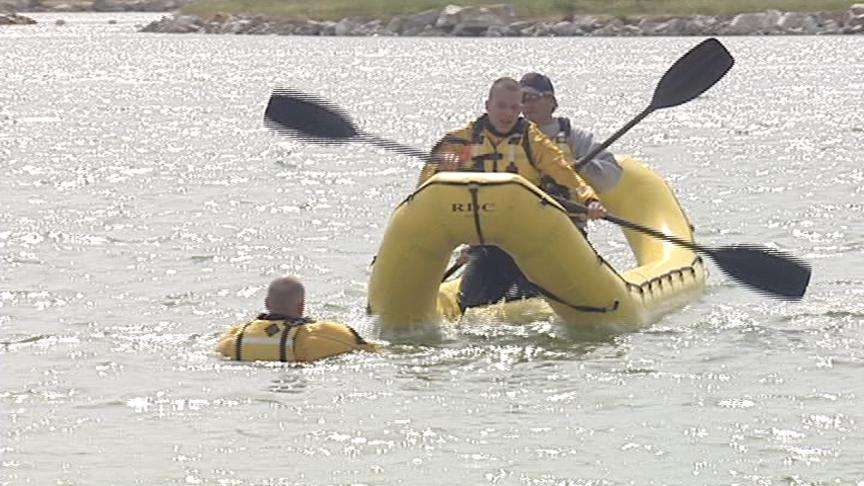 "We just proceed to where we're right over top of him, without going over him. We're able to pull him right up on the base of it, start treating him, and bring him in the rest of the way," says Capt. Troy Darger with the South Jordan Fire Dept.
Rescuers also use the RDC on rivers and even in ice.
Last summer, South Jordan did not worry much about kids straying too close to water, sailboats tipping in a stiff wind or canoes capsizing. Now Oquirrh Lake is a 35 acre playground that presents risks, and today it's only one-third of its eventual size.
"They're not able to have motorized craft on it, but they can have sailboats and stuff like that, so the risk is there," says Capt. Darger.
The rescue team suited to show how they would save a stranded person using the Zodiac motor boat. "We want something we can cover the lake fairly quick," Capt. Darger explains.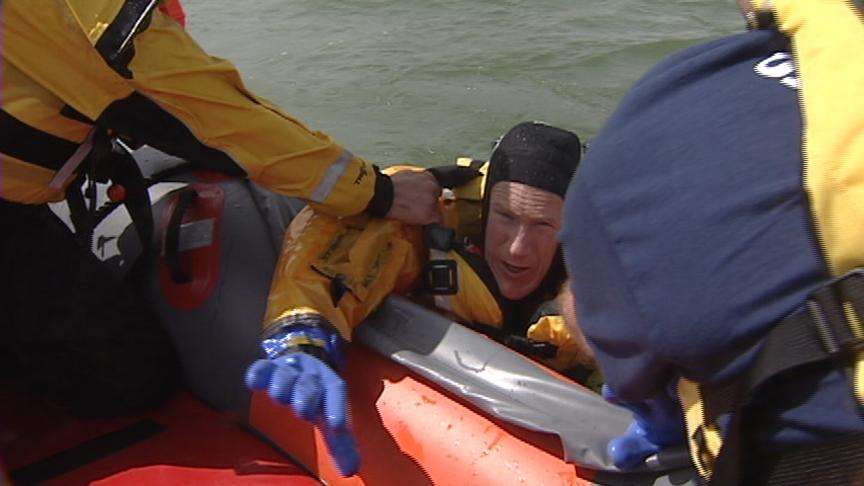 With the Zodiac, they can inflate the craft in a minute Speed out to the victim and pluck them quickly out of the water. This past winter people went through the ice on the lake seven different times and the rescue team knows even more activity is coming.
Nathan Morreale with the South Jordan Fire Dept. says, "In the future, this place is going to grow tremendously, and we need to be ready to handle that."
Rescuers remind people to think "safety first" in order to prevent emergencies. The best advise they have to give is to learn how to swim. They also advise to know the specific water environment, wear a life jacket and always swim with a buddy. They say to keep your cell phone handy for an emergency.
×
Most recent Utah stories