Estimated read time: 2-3 minutes
This archived news story is available only for your personal, non-commercial use. Information in the story may be outdated or superseded by additional information. Reading or replaying the story in its archived form does not constitute a republication of the story.
Paul Nelson, KSL NewsradioSome job seekers are trying to be a little more creative when they apply for a position. Video resumes are becoming more popular. But, are these people shooting themselves in the foot.
If you go to youtube.com, you can see lots of funny videos, including one from a man named Matt Bennett. In his video he pretends to break into the bank where he's an intern and hack into the company's payroll system. But this isn't just any clip. This is his actual video resume.
In the clip Bennett says, "I'm going to be your next IT manager. I am all over the Internet." Utah job seekers say applicants have to be unique somehow.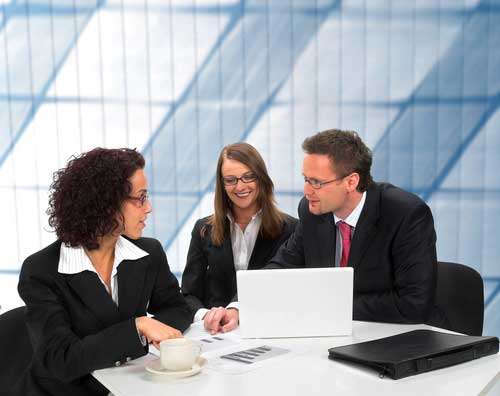 Job prospect Anthony Mercado says, "How do you make yourself stand out from those other people? It's a challenge for everybody." He says so many companies are taking resumes through e-mail that candidates are starting to look the same. That's why he's focusing on a really good cover letter.
"People want to see that you can communicate, and generally that's one way they can see how well you write," says Mercado.
Some employment service officials say the video resume may be a good idea in some cases. Notus Career Management Managing Partner Steve Richter says, "It's dependent upon, probably, the position, the industry type of company that it much more powerful than others, but overall, it's how you will present yourself [that matters]." But Richter is not giving high marks to our friend Matt Bennett.
"Exuberance and energy and all of that can be an added plus, but from a general aspect, I would not see this person as an I.T. manager," says Richter. He says some of Bennett's jokes about co-workers may end up offending employers instead of making them laugh. Bennett calls one woman a sad woman saying, "Sometimes at night she cries." He also says a security officer smells like used Doritos. Richter says, "He's mocking his company. He's mocking the employees that may work there."
Richter says a job applicant can really hang himself with a bad video. He also says resumes aren't what employers really look at. Richter says in the world of job seeking, a good referral is crucial, and companies will hire people they know.
×
Most recent Utah stories